BOS CUTTER is based on "More than fast, one-stop intelligent cutting solutions(Die-less, Digitization)!" as the theme, participated at the 30th Guangzhou International On Footwear, Leather Industry-Guangzhou.
​
What's the meaning of "more than fast"? Surely, high speed cutting. Except it, any thing else? Yeah, here, at this international exhibition, to reveal to you: It's so easy for shoe factories to achieve intelligent and digitization! Help shoe factories to master the latest shoe accessories cutting technology, realize the machine instead of manual, and manage the quality and quantity of your shoe accessories!
Shoe accessories lean production, assisting shoe manufacturers with upgrading!
what are you waiting for?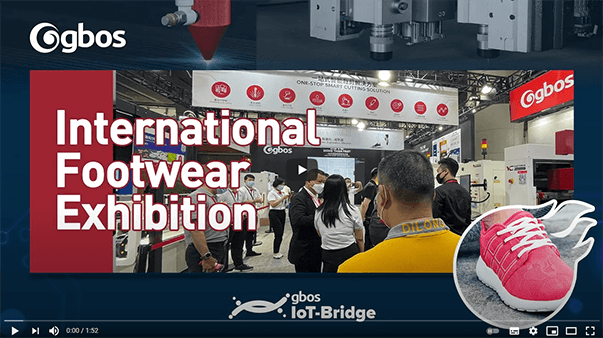 Watch Internation Exhibition Now!
Look at this picture below, wasting so many materials by traditional chopper cutting! And as we all known, the price of raw materials has increased by 20%-30%, facing more and more expensive raw materials, how can we maximize the utilization of materials?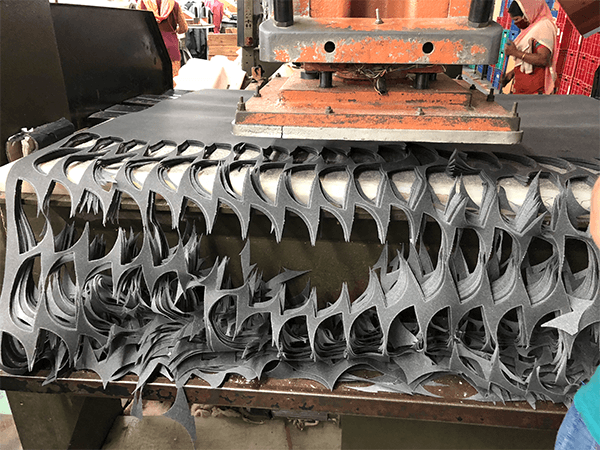 GBOS ITS Series intelligent nesting system: Nesting solution of 30% material-saving!
1. ITS intelligent nesting system and mass production for shoe accessories – regular materials. Support multi-part pattern material-saving nesting.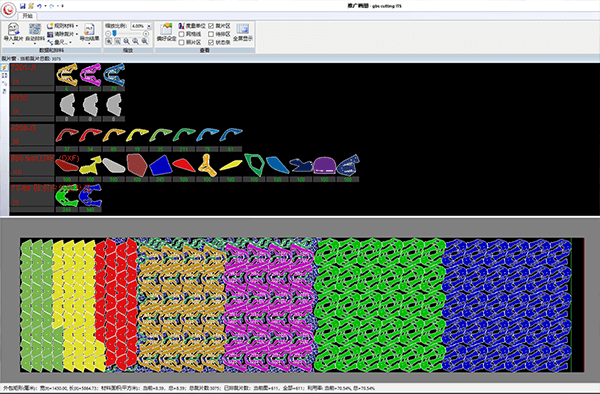 2. 2021 Newest Updated ITS3-3014, big area & intelligent nesting system for irregular shoe materials.

1) New working size width reached 3 meter, with double LCCD at two side, convey loading instead of the fixed table.
2) With the new convey loading ,the camera can recognize at same time, to realize dynamic capture.
3) The new two added camera can working independently, means it can recognize two different leather or one over-sized leather.
Smart oscillating digital knife cutting solutions!
1. VC9-1670T/N-LCCD-2CCD, Full function visual positioning oscillating knife cutting machine – suitable for all shoe accessories intelligent cutting.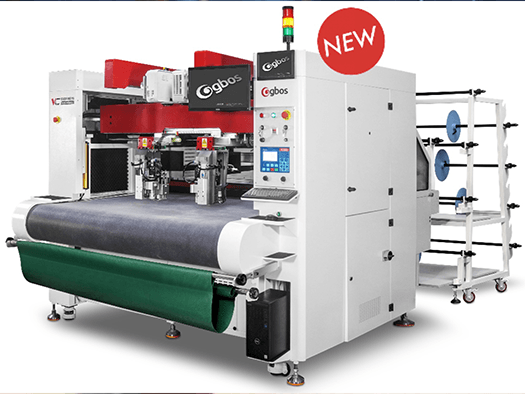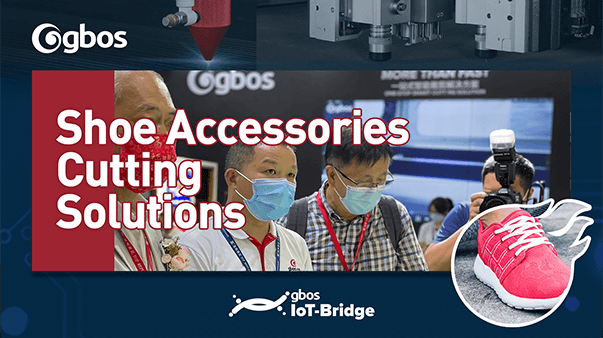 Click and Watch Site Introduction Now!
1) New added double cameras CCD(infront side) , specially for sheet material positing cutting and secondary modify cutting.
2) New added LCCD(back side) with dynamic capature,specially for roll material,that can recognize the irrgular material while transmitting. (like: Suede/pu skin).
3) New added OEE dispaly(board), that the key processing data can show instantly.
2. VC9-1616TT, full materials oscillating digital knife cutting machine.

1) Open design, full material, multi-scene use: leather, midsole fabric, synthetic materials, engineering mesh and other materials cutting and punching (standard with 4 punching devices, multiple sizes of punches available).
3. GC850CCD-P-EP, for Secondary modify cutting.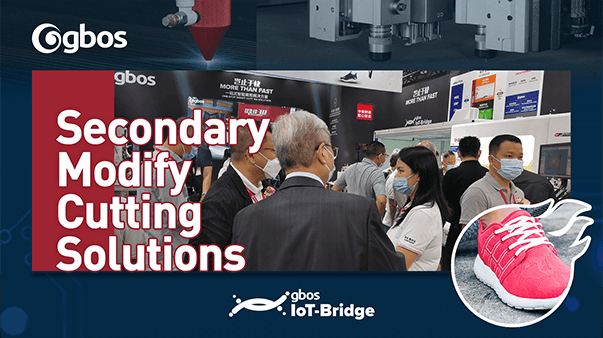 Click and Watch Site Introduction Now!
1) Full-scene application: compact, flexible and movable; suitable for development centers, laboratories, production lines, office buildings, etc.
2) Support to carry a variety of modules to achieve multi-function: carrying CCD, SCCD camera positioning, projection preview positioning system to meet a variety of positioning scenes of the secondary modify cutting. 
Laser cutting/marking solutions!
1. XXP3.2-180-CCD, high speed positioning holes laser marking machine.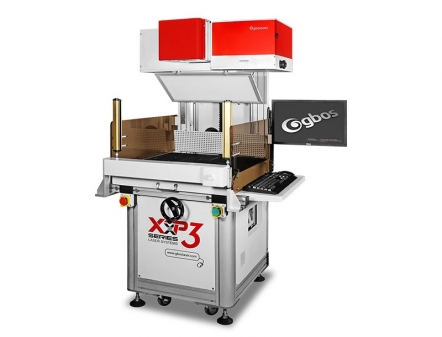 One pair of shoes can finsh the positioning holes within 3-4 seconds, greatly save the labor with higher effciency.
2.  V10SCCD, Double-head auto feeding laser cutting with camera.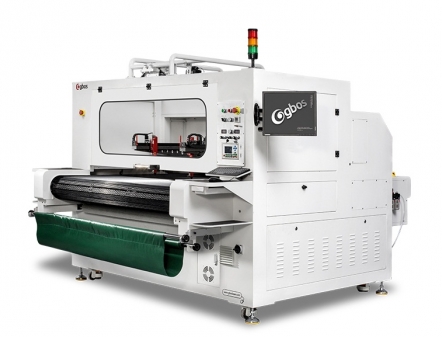 Equipped with super camera and projector, used for cutting digital printed vamp and single color knitting vamp.
Auto shoe upper/vamp line marking solutions!
1. LA-GN1280TT-AT-SCCD,  Amazing, it could replace at least 4 workers.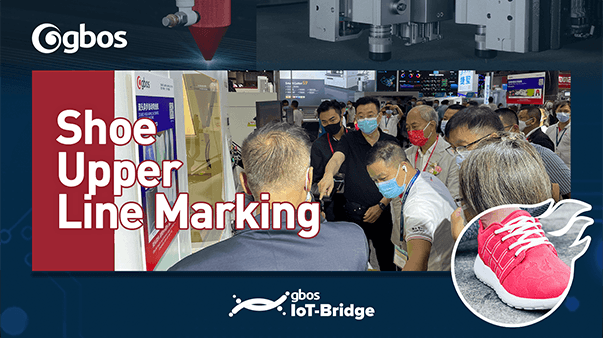 Click and Watch Site Introduction Now!
1.  R3, glue spraying system with Robot, for shoes outsole.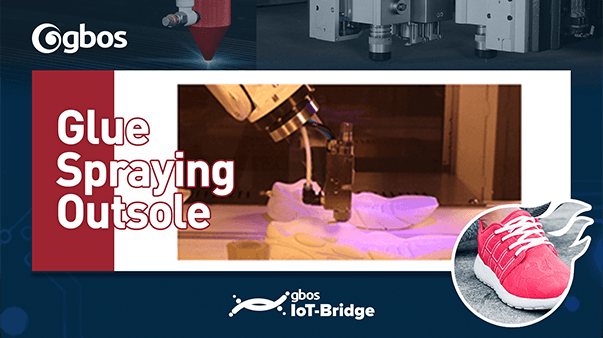 Click and Watch Site Introduction Now!
It generates the route automatically by 3D scanning, can recognize left and right sides by itself!
Hey, Awesome laser and oscillating knife application on customized shoes! (Pictures from this exhibition)  
With automatic machine, you can achieve any design that you want and achieve small volume, diversify order.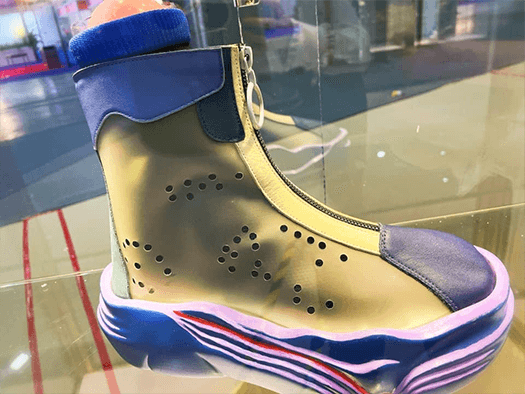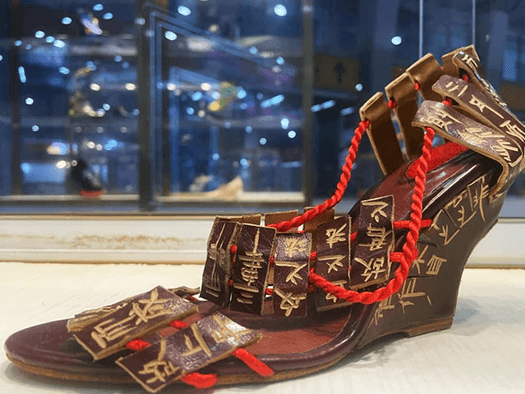 Don't miss the opportunity of updating footwear factories! Click and Contact now!
Soon, June 12nd-16th, We will in Shanghai ITMA exhibition. We'd like to make the appointment ,and show you face to face about garment smart cutting solution!