Cutting department plays very important role in any apparel/garment industry. To make a complete garment, cutting is necessary. Without cutting process to make a cloth is out of dream. It is also extremely important to use the right cutting tools in the garment/fabric/apparel cutting process — If you want to do a good job, you must first use a good tool. How do you choose the best tool for the job among many others? Here you two best fabric cutting ways, they provide endless customization opportunities.
  1. Fabric laser cutting machine: 
① A/Double/Four heads optional, precisely control of your capacity and delivery times.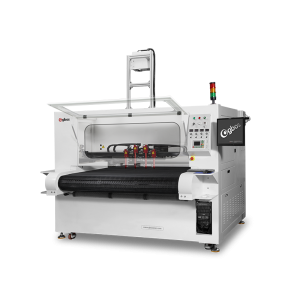 ② A variety of processes can be achieved: cutting, hollowing, perforation, engraving, sublimation fabric and other pattern with logo, etc. 
③ Laser process without contact-free, no deformation of the flexible fabric.
④ Automation and customization benefits: Laser cutting can easily be repeated and is easy to automate.
⑤ Smooth cutting edges. Advantage of laser cutting in fabric manufacturing is that it creates smooth edges with no yellow no burns. 
2. Fully Automatic / Computerized cutting machine——Oscillating knife digital cutter for fabric cutting. 
① No tooling costs. Fabric oscillating knife digital cutter without any tools. Hence there is no need for tool storage, tool changeover, and tool sharpening. This reduces costly downtime between jobs and inefficiencies in long runs as well.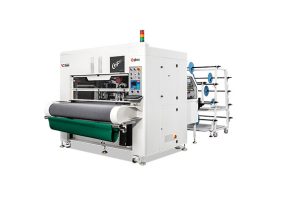 ③ Multi-application: Sublimation fabric digital cutting, Plaids and stripes matching.
④ Support all kind of new fabric materials, like: Polyester, Rayon, Cotton, Silk, Lycra, etc.