Li-Ning, a trailblazer in China's sports industry renowned for its professional and casual sports footwear and apparel, is taking a giant leap into the future of manufacturing with its "Digital Cutting Center for Footwear Industry." This cutting-edge initiative is fueled by the adoption of Lean Intelligent Manufacturing 4.0 principles, with Li-Ning selecting GBOS as its strategic partner.
GBOS, a pioneer in intelligent cutting solutions, provides Li-Ning with a comprehensive one-stop solution, integrating over 20 intelligent machines to revolutionize the production process.
One of Li-Ning's Footwear Digital Cutting Center(Die-less Cutting)
Li-Ning's adoption of GBOS's cutting-edge technology is characterized by the integration of an IoT-bridged digital management system. This system empowers Li-Ning to efficiently manage various cutting machines, including the AI VisionScan nesting system for irregular leather, digital cutting of large leather areas, Al VisionScan oscillating knife cutting machine for shoe components, 5G Al VisionScan automatic line marking, and high-speed galvanometer CO2 laser cutting, laser marking and engraving machine. The digital management workshop, featuring IoT bridge and OEE Dashboard, ensures seamless connectivity and real-time monitoring of the entire production process.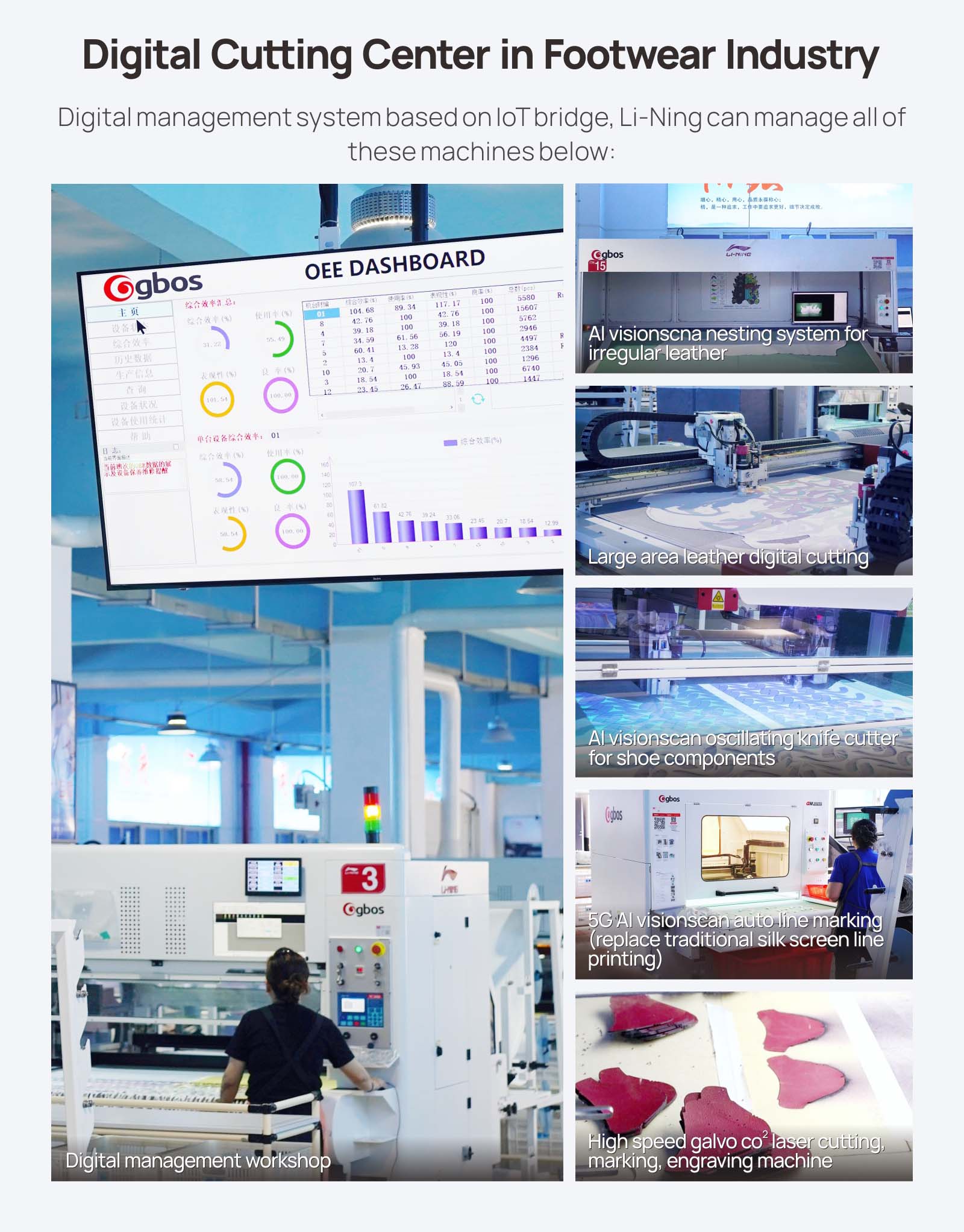 Achieving Unprecedented Output
One of the standout advantages of Li-Ning's Digital Cutting Center is its remarkable efficiency. The utilization of intelligent cutting technologies enables Li-Ning to achieve a staggering 4 times higher output compared to traditional die-cutting methods. The production rates for various materials are impressive: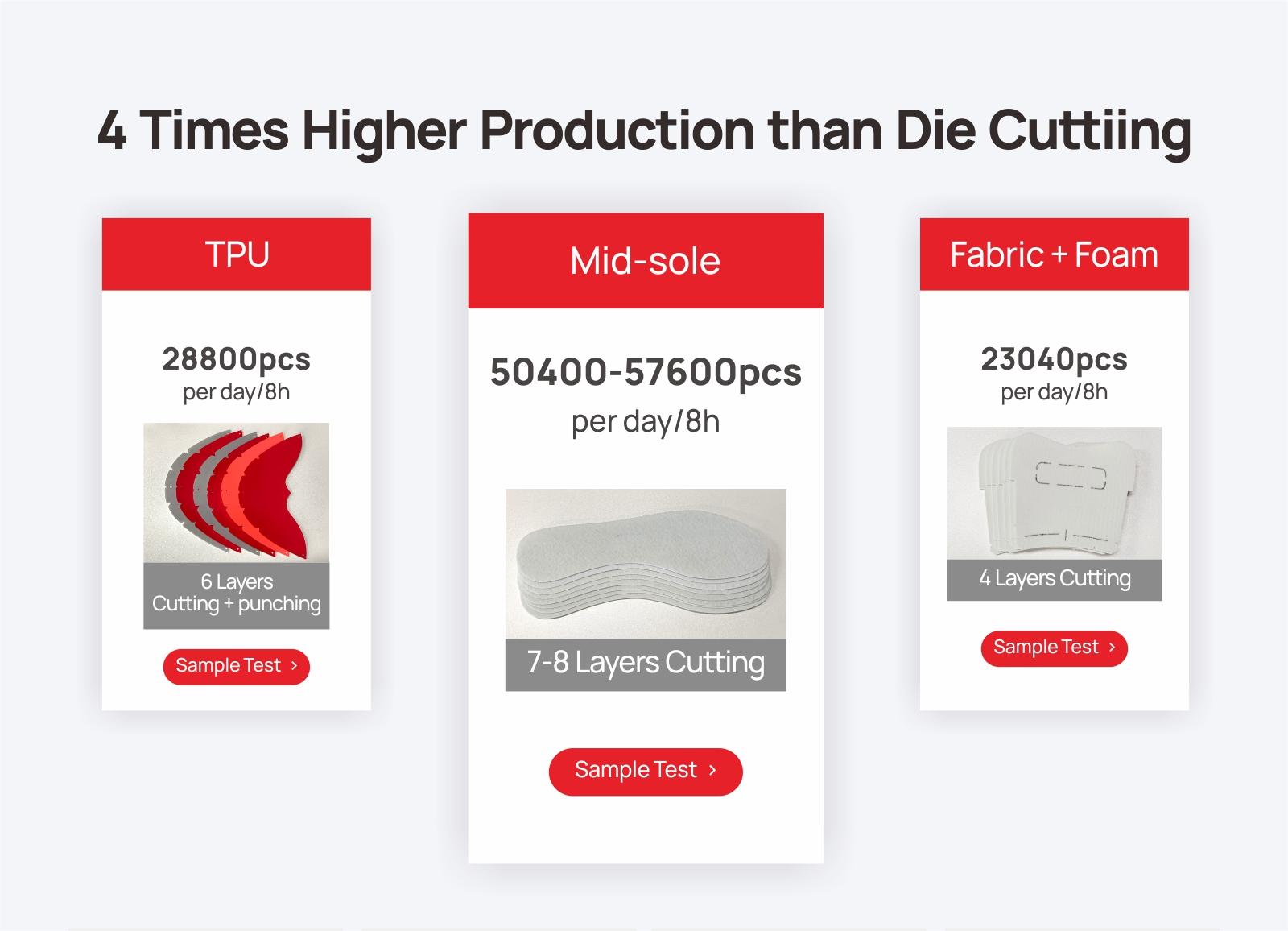 Versatility Across Materials
GBOS Digital Cutting Center is designed to cater to a diverse range of materials essential in footwear manufacturing. Whether it's toes, mesh upper, foam, polyurethane, Fly knit uppers, thermoplastic polyurethane, sublimation fabric, or printed mesh upper, the cutting center ensures precision and efficiency in handling them all.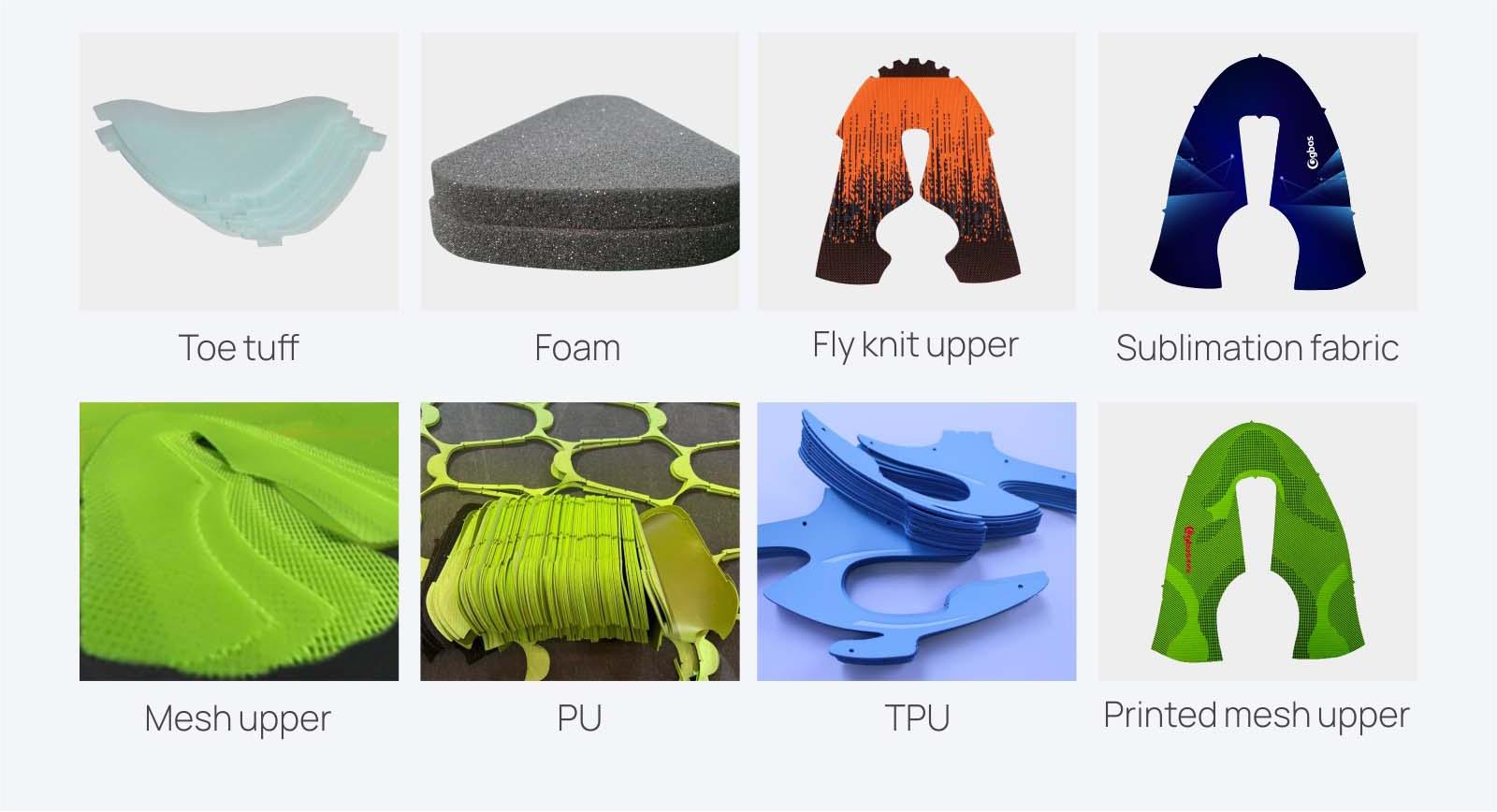 Embracing the Digital Future of Shoemaking
By leveraging cutting-edge technology, Li-Ning's Digital Cutting Center marks a significant stride towards a more sustainable, efficient, and futuristic approach to footwear manufacturing.