Whole four days, customers get passion all the time! 
Machines in this footwear exhibition(04.19-04.22):
1.  VC9-1670, Double heads async digital knife cutting+punching machine for shoe accessories materials.  
     Here, 6-layer TPU digital knife cutting.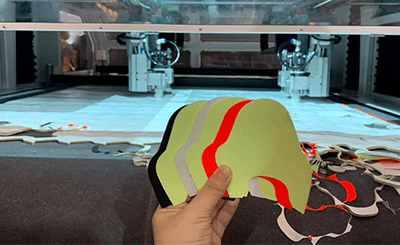 2. V10-SCCD, VisionScan mesh upper laser cutting.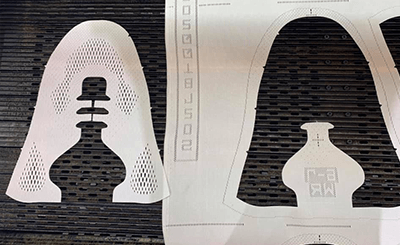 3. LA-GN1280TT-AT-SCCD, Double heads high speed auto line marking machine.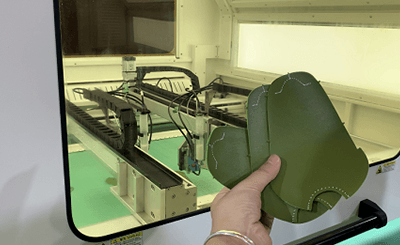 4. XXP3.2-180CCD, positioning hole process with laser marking.
And, a set new machine in this exhibition!
VC9-1616, Full shoe accessories materials digital knife cutting.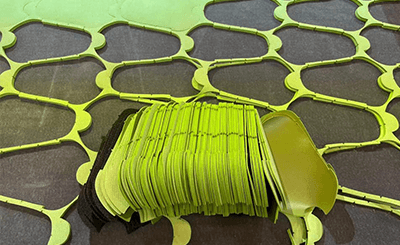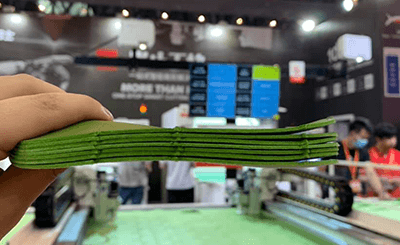 Among these, VC9-1670, LA-GN1280TT-AT-SCCD, VC9-1616 have been sold in this exhibitions! Thanks for your support, it's a successful exhibition!
Looking forward to meeting you at The 30th Guangzhou International Footwear Exhibition soon, during May 31st to June 3rd.