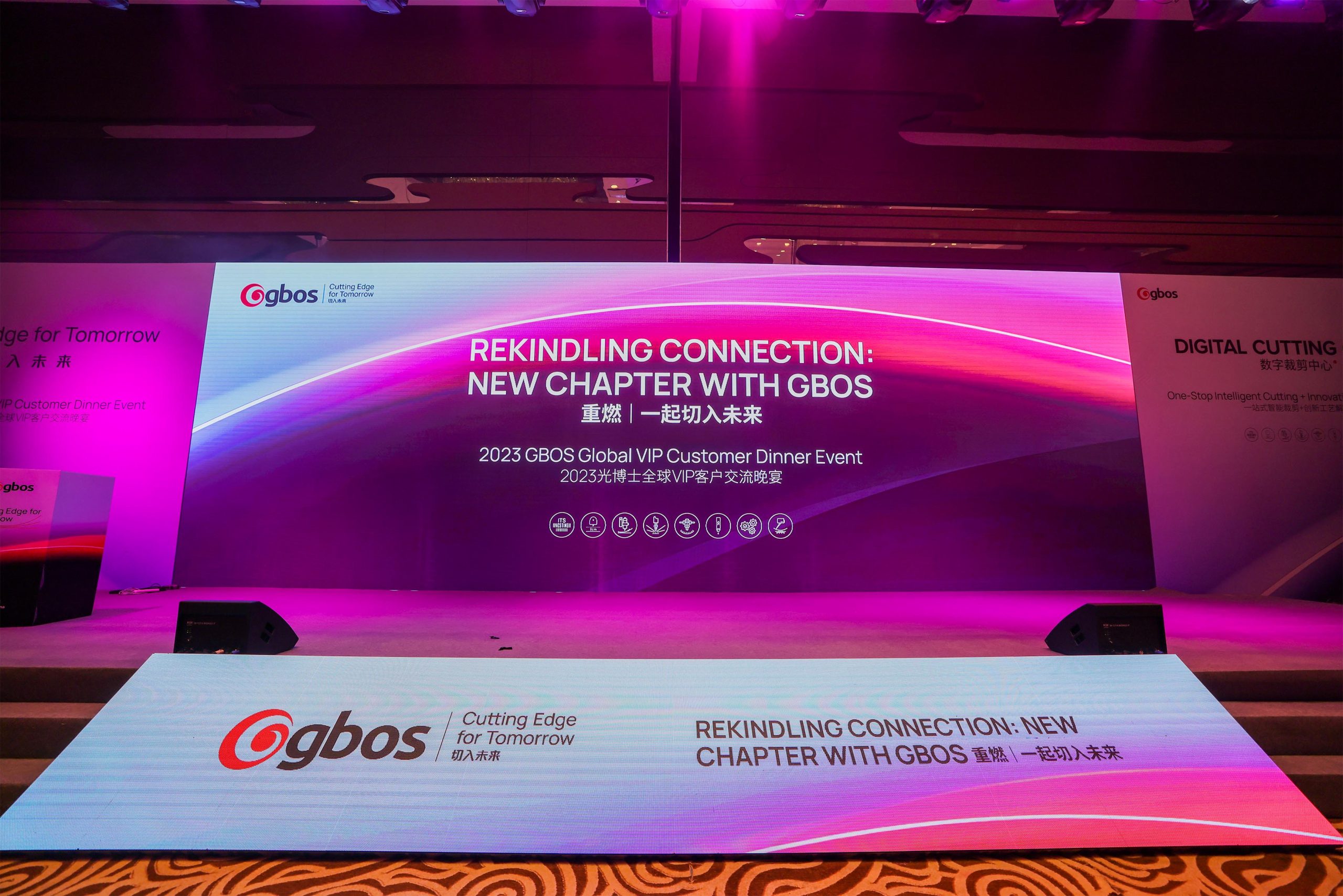 "Rekindling Connection: Cutting Edge for Tomorrow"
September 26, 2023, GBOS hosted a global VIP customer meeting for the garment manufacturing industry in Shanghai. During the event, GBOS unveiled its new brand logo and slogan, marking a significant upgrade in the company's future development strategy, product services, and more!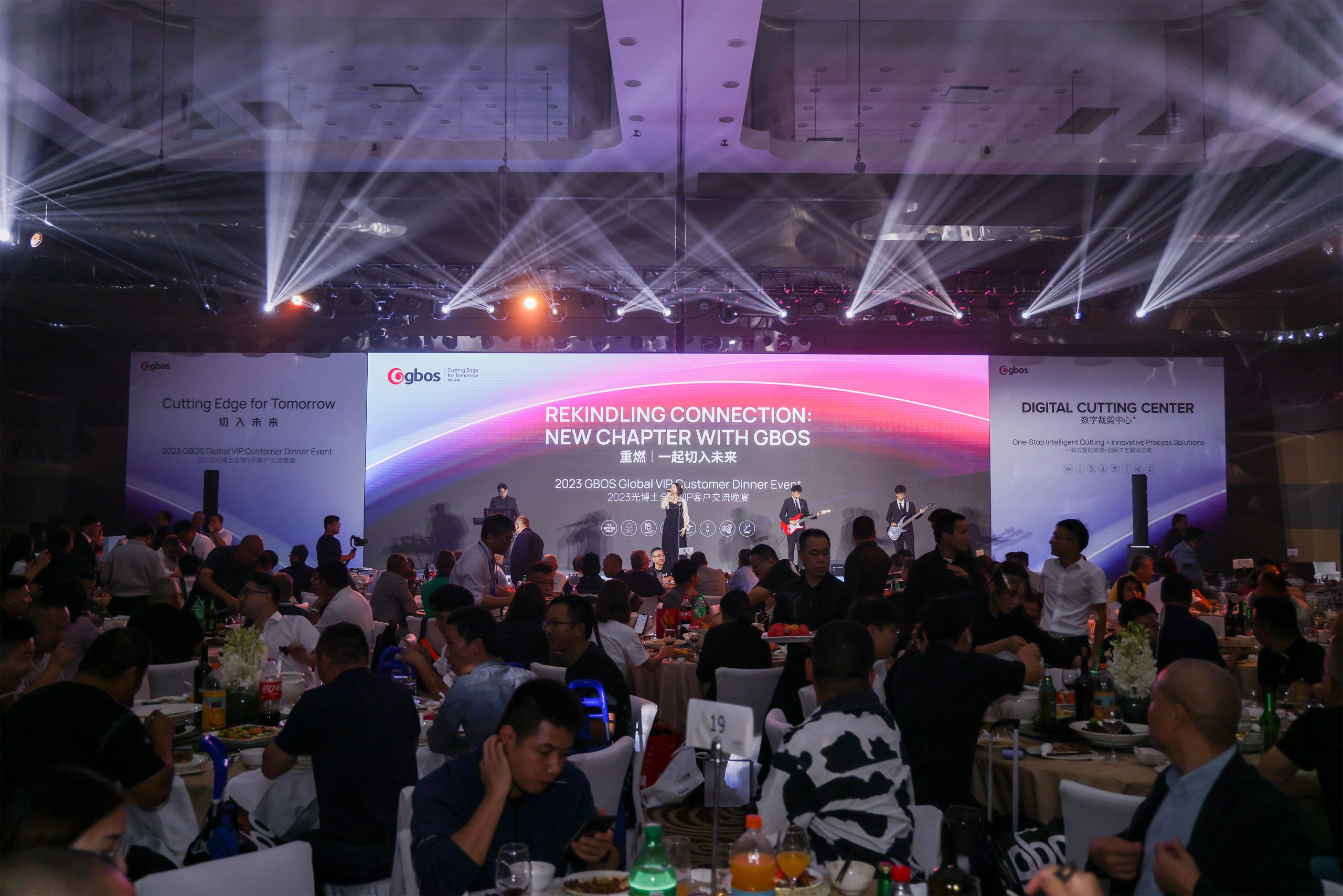 // GBOS New Logo: Conveying a global mission, embodying an innovative vision.
Color transcends vision; it represents emotions, spirit, and the culture of the brand. In GBOS logo, the vibrant red integrates innovation and modernity, showcasing GBOS's unwavering determination and vitality in driving technological innovation and promoting the spirit of Industry 4.0 manufacturing excellence.
In contrast, the stable black profoundly conveys our 'customer-centric' philosophy, upholding the commitment to being a steadfast support for our customers. We consistently and unwaveringly provide excellent service to each user, remaining stable and steadfast in our dedication.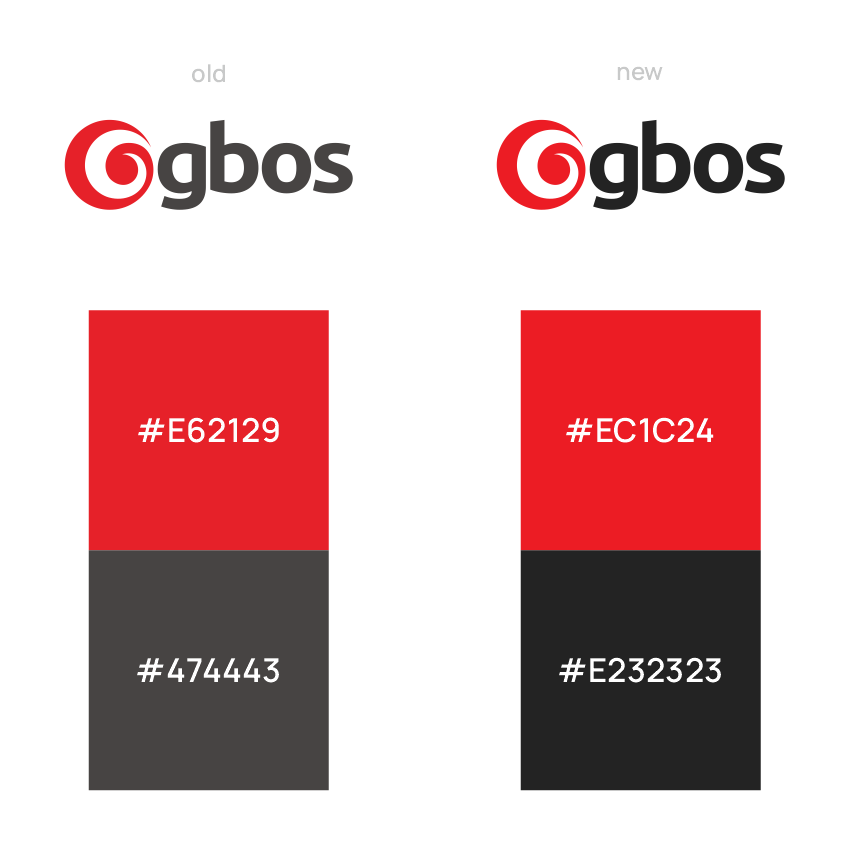 The letter 'G' in GBOS goes beyond being the initial of 'Guang' in GBOS. Its circular design symbolizes GBOS's global strides, reflecting our worldwide vision in solutions, market share, customer support, and brand image. Empowered by digital technology, GBOS showcases China's commitment and confidence in global smart manufacturing.
The upgrade of GBOS's logo isn't just a visual change; it embodies our pursuit of globalization, commitment to digitization, determination for scalability, and adherence to ESG values. When you see this logo, it's not just a brand; it's a resolute global vision and mission.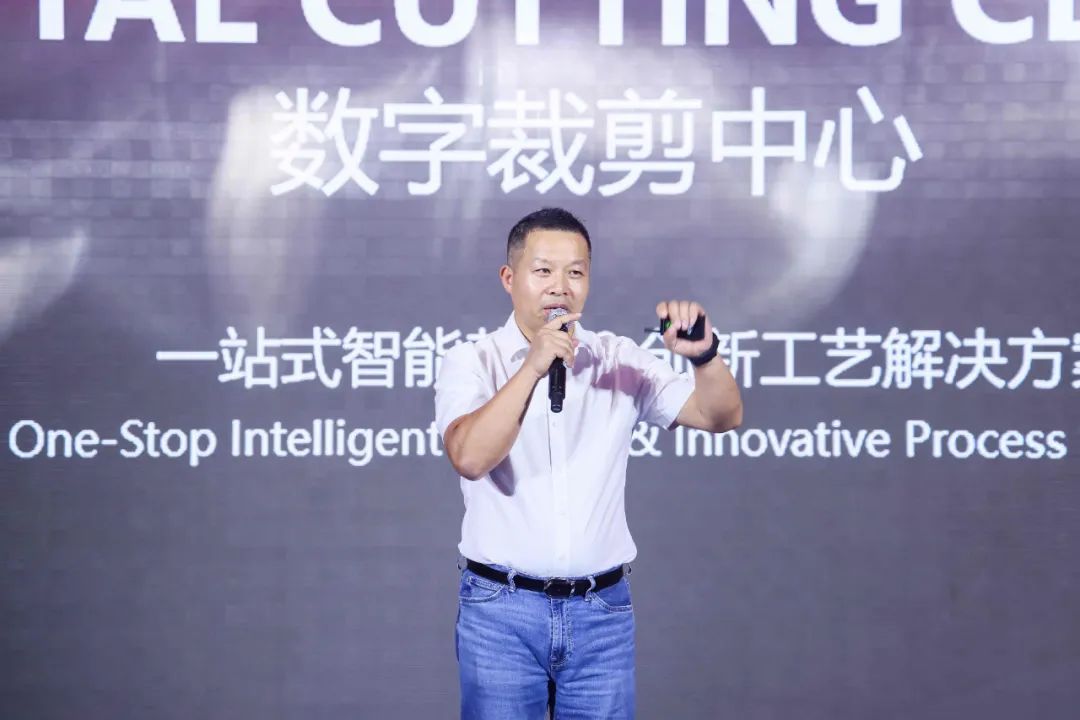 // Brand Slogan Unveils a New Milestone: Cutting Edge For Tomorrow
In this conference, General Manager Liu Wen unveiled the new brand slogan for GBOS: 'Cutting Edge For Tomorrow.' This not only represents the ambition to develop cutting-edge technology but also serves as our declaration filled with anticipation and ambition for the future. General Manager Liu Wen explained to the esteemed attendees, 'GBOS has always been dedicated to the innovation of cutting-edge technology. Each innovation marks our footprint of growth. This brand update signifies a new journey for us, a firm belief in exploring and entering the future together with our users.
For the phrase 'Cutting Edge For Tomorrow,' General Manager Liu Wen further explained: 'The accumulation and experience of the past 18 years are the driving force behind our continuous progress. Looking ahead, we will continue to take 'digitization' as a breakthrough, fully establishing an advanced intelligent equipment manufacturing base, adhering to the three core strategies of digitization, scale, and standardization. Whether it's intelligent laser machine, digital knife cutting systems, AI nesting, line marking, seamless PUR dispensing, or other outstanding automation solutions, GBOS is committed to providing partners with the best one-stop cutting and innovative process solutions. Our grand vision is to offer global partners continuous, cutting-edge products and services, working hand in hand to 'Cutting Edge For Tomorrow'!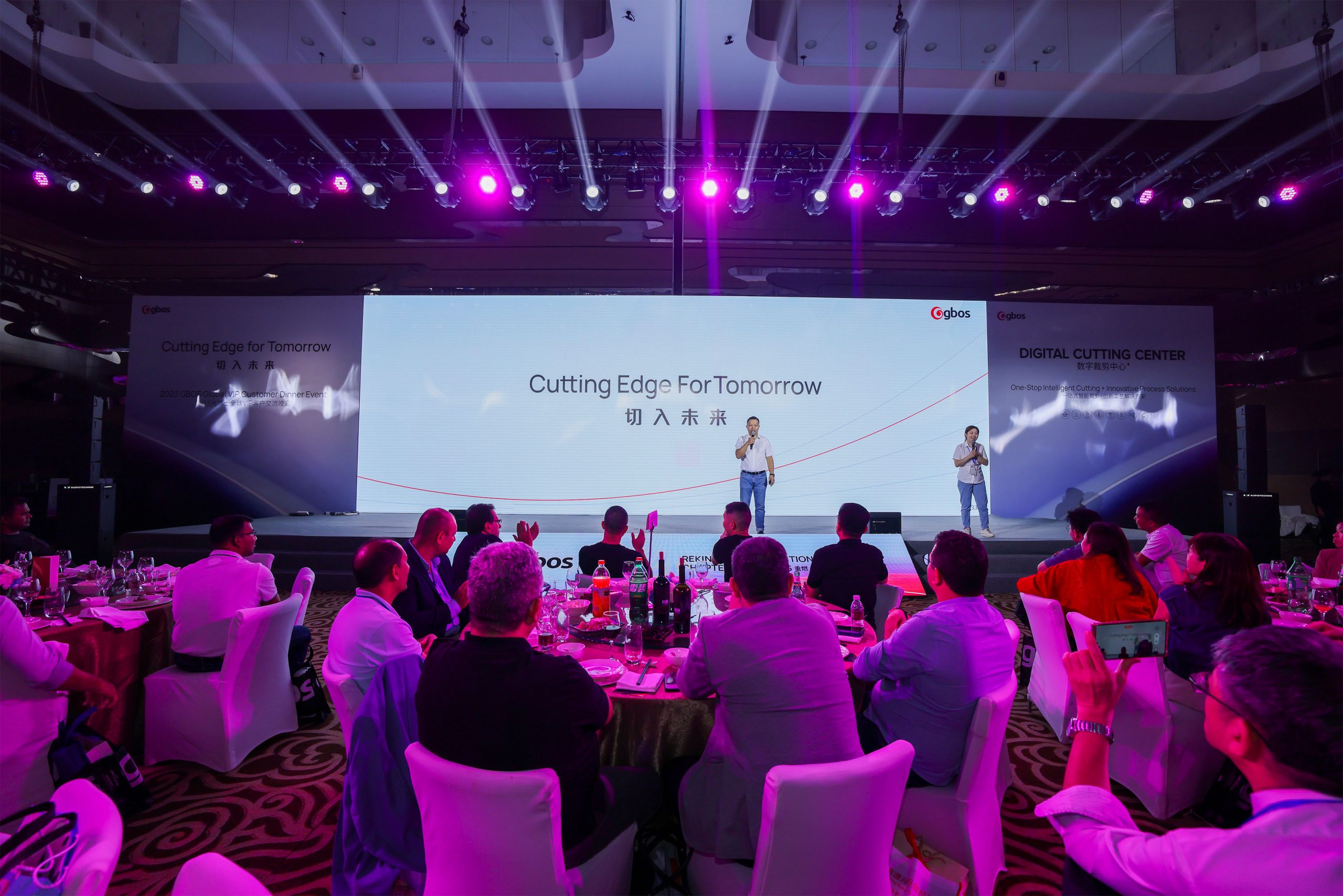 // The brand peripherals diagram undergoes a revolutionary evolution.
Following this, General Manager Liu Wen unveiled a series of brand-new peripheral graphics.
Mr. Liu explained, 'By continually expanding our global business, GBOS has successfully served users from over 90 countries and regions. These users come from diverse cultures and language backgrounds. As GBOS gradually internationalizes its operations, we are not just a brand; we are also a representative of China's intelligent manufacturing. This impelled us to redefine and evolve our brand peripherals, presenting an image that aligns with international standards to our global user base.'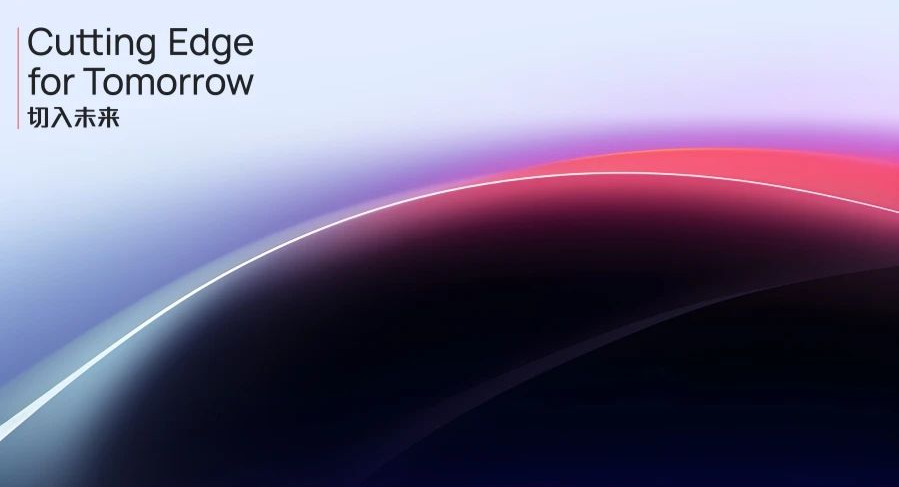 Mr. Liu expressed that this brand upgrade marks a significant milestone in GBOS's developmental journey. GBOS hopes to collaborate with more industry users in the future to establish additional 'Digital Cutting Centers,' jointly empowering China's intelligent manufacturing!