GBOS Laser always integrates its career into social public welfare and charity and actively organizes staffs to participate in the public welfare events, with a view to strengthening their awareness of social responsibilities, and guiding them to grant gratitude and give returns to the society.


GBOS Charity Foundation was formally set up in May 2014. This event fully demonstrated that this profound project has been brought into the development plan of our enterprise so that we will go further with determinations.
Mr. Liu Wu, the vice manager of the enterprise, delivered a speech on the unveiling ceremony. He said that "public welfare projects are not built in one day but entail the development of the lifetime and benefit our future generations. We shall always be peaceful and gracious. More social efforts are entailed for the education of the children who are indeed the future of our country and nation. As an enterprise with strong sense of responsibilities and missions, it is our obligatory responsibility to donate for education. It is definitely charity as well as a kind of virtue. We never quit the pursuit for promoting the fine tradition of benevolence vigorously but strive to create the enterprise atmosphere where everyone is devoted to donating their care and love".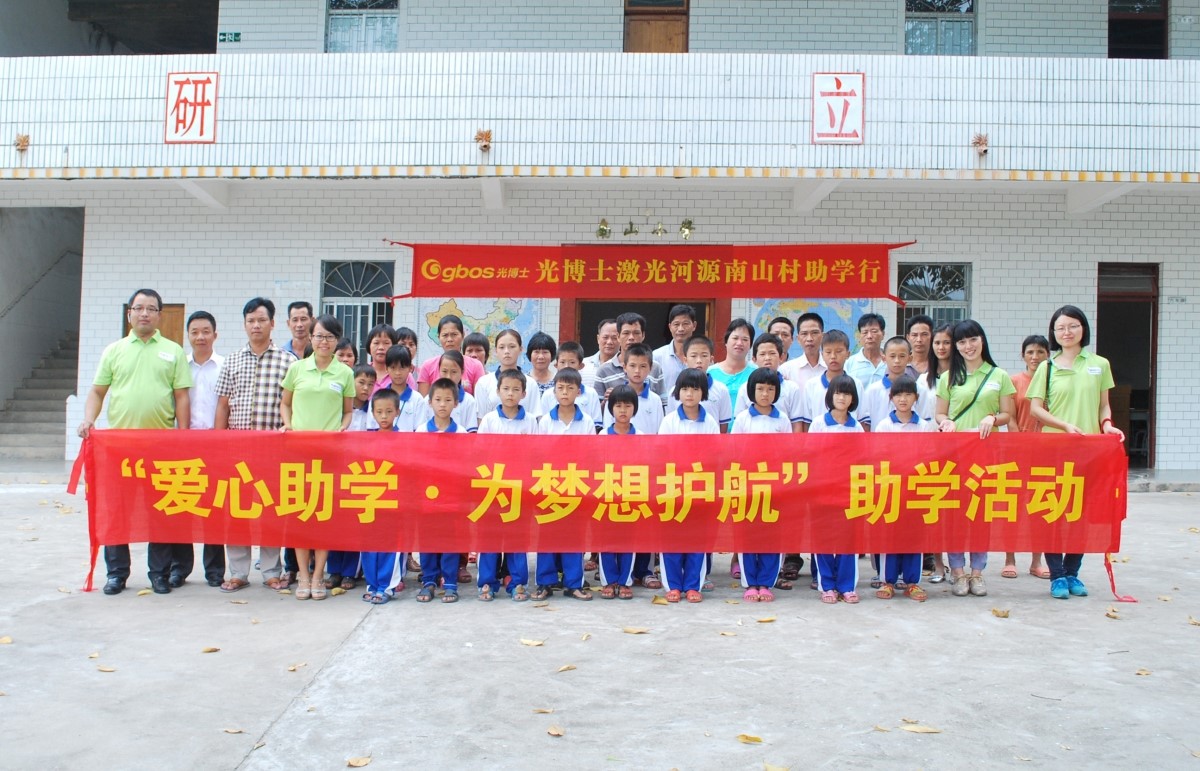 The representatives of GBOS Laser paid a visit to the families of 46 poor students on July 5, 2014 together with the local government and school leaders. The members of GBOS's "Safeguarding Dreams" team visited Nanshan Village, Lantang Town, Zijin County, Heyuan City on September 20, which was just more than two months after the previous visit.