2015 autumn CHIC, GBOS Laser introduced Green Pioneer 2D intelligent denim  washing system. Just like the Green Pioneer 3D, they are the advanced devices used to substitute the traditional washing technological methods. There is more than 95% of similarity between them and the manual water washing. According to Mr. Liu Wu, the deputy general manager of GBOS Laser, the GBOS Laser devices are very popular in Bangladesh, Turkey, and Iran; however, the situation is not so optimistic in domestic market. He further maintained that there are two reasons behind the situation according to the market survey. On one hand, the cost to introduce laser washing devices are huge, and on the other hand, the environment protection awareness is not sufficient.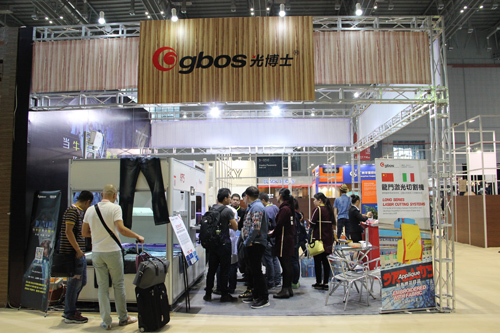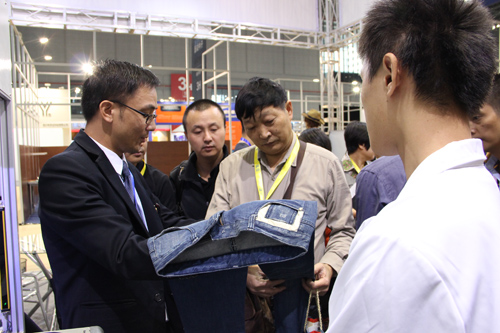 Through a few demonstrations in the exhibition, the journalists found that people in the industry shows an increasingly strong interest in the laser washing devices. In this exhibition, GBOS Laser attracts streams of visitors through its glossy brand that claimed to be "intelligent, fashionable, environmental-friendly and customized".
Mr. Liu said that currently the customized service is hot. They could create personalized marks, names, or design patterns and monkey washings according to different requirements of the customers.
Talking about the prospective of the laser devices, Mr. Liu is quite optimistic. He said adopting environment-friendly technology is the prevalent trend. The advantages of the laser washing are obvious. It is imperative for the domestic denim  market to recognize it and implement it in their production. Our national policy and practice on environment protection is strengthened, so that the outdated denim  washing techniques would be eliminated. As our Chinese enhances the environment protection awareness, the promotion of laser washing will be easy. As to the development planning of the GBOS in the future, Mr. Liu believed that the positioning is essential, and that the GBOS Laser will actively expand the overseas market and integrate the global resources. 
We believe the laser washing that takes environment protection as the starting point, the quality as the base, the innovation as the highlights, and cost efficiency as the goal will have a bright future.
In the same time period, GBOS Laser held wonderful lectures themed the bright future of the laser washing of denim  in the denim  world forum, which has drawn quite a number of visitors in the industry.