GBOS"Me"improve team continuous improve and develop according to market and customers' demand. Develop a new auto marking line machine LA-GN1280TT-AT-SCCD specially for you~
Automatic device replace traditional silk screen printing line, as you known, traditional techniques use pens and screens to mark l ines. Their labor and consumable costs are high. But work efficiency and product quality are low. At the same time, it will cause environmental pollution during use. Therefore, more and more factories are looking for machines to replace manual production. GBOS Smart auto marking line machine has higher precision, double-head async cutting, higher speed. Widely used in footwear, garment, bags factories. You can see this follow samples.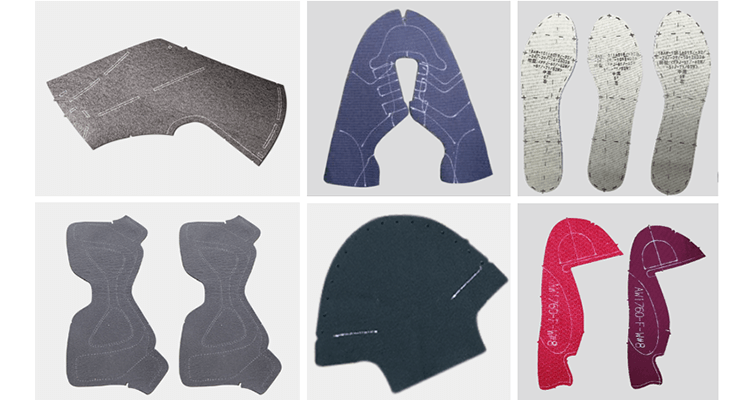 Machine functions: Intergrated loading materials, auto marking line, drying system, collect materials.
                               Any cut parts, no need fixed placement position.
                               Can make sure materials flat in working tabel, and the effects are more better.
Contact us and discover more advantages!