2015, Launch three-axis laser cutting machine.
2017, Launch four-axis laser cutting machine.
2019, Launch five-axis laser cutting machine. (and delivery the first 3D five-axis laser cutting machine in the same year)
The breakthrough of GBOS's 3D five-axis technology not only represents a better process application for users, but also brings undeniable power to promote the development of the industry.
As an innovative product applied to the non-metallic field, it has shown many excellent advantages and highlights in helping various industries to transform and upgrade. In the process of processing, no moulds are required, thus reducing the cost of mould opening and mould management; secondly, the application of trimming and cutting holes for various shaped and 3D curved products greatly improves production efficiency.
As the level of intelligent continues to rise, the 3D complex surface laser cutting process has also continued to make breakthroughs and is now successfully used in small/large batch manufacturing in industries such as automotive, aerospace, lighting, luggage and lingerie.
It enables the trimming and punching of shaped edges and holes for automotive interior injection moulded parts, car lamp spouts and luggage blister parts, greatly increasing the efficiency of the production process and producing products with smooth and burr-free cuts that can be used directly without the need for subsequent treatment of the cuts.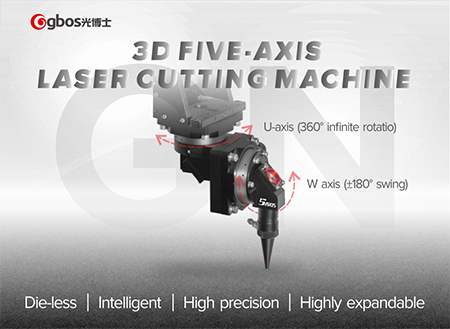 Not only that, for applications in various industries, the products follow several design concepts such as die-less & intelligent, high precision, high expandability, personalisation, 360° infinite rotation and safety, providing users with efficient and high value 3D 5-axis laser cutting machines.
Die-less and intelligent:

 

die-less cutting solves the problem of many dies in the traditional stamping method and promotes the development of enterprises in the direction of intelligence.
High precision:

 

enclosed double module guide and screw drive, faster cutting speed and higher cutting accuracy to meet the increasing demands of product quality.
Infinite Rotation:

 

The U-axis 360° infinite rotation and the W-axis ±180° arbitrary oscillation of the non-metallic mould-free 3D five-axis laser cutting machine have been developed by precise optical calculations.
Highly scalable:

 

any combination of dual workstations (double Y), single workstations (single Y) or dual Y in and out workstations according to requirements.
Personalisation:

 

no longer constrained by traditional processing methods, promoting individual product design.
Safety:

 

contactless closed design, safety grating protection and off-line working design in accordance with CE international safety standards.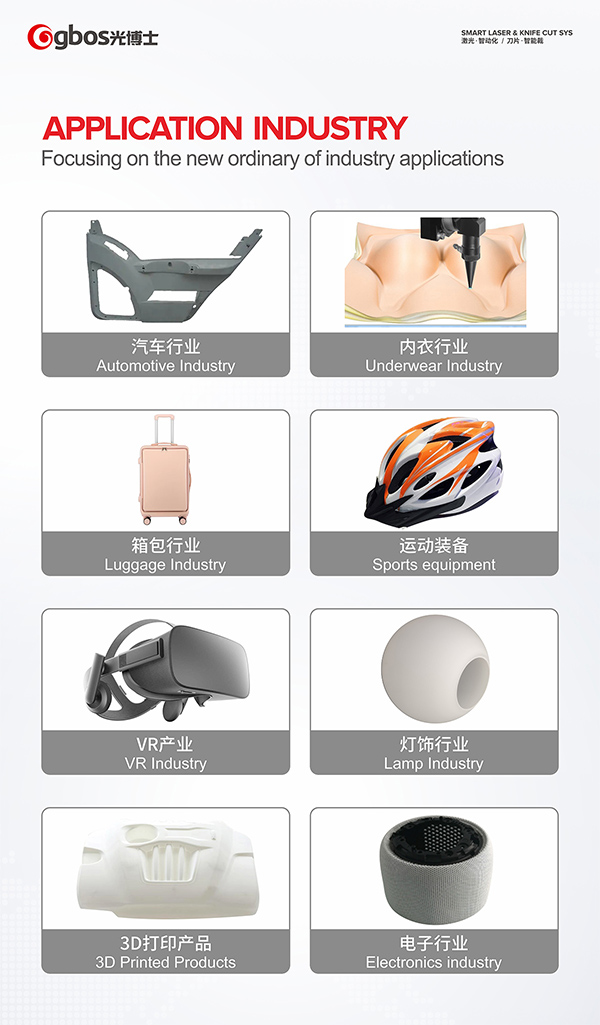 3D 5-axis laser cutting technology, the present and the future.