To all partners,
GBOS will hold a press conference on December 12th in China, the theme is "GREEN PIONEER DENIM LASER SMART WASHING SYSTEM", we will talk about various craft applications which different from traditional artcraft. We will show you different application, different technology, different products on denim jeans finishing artcraft.…It's necessary to give yourself a chance to know world new technology. 
Maybe you will say it's not possible to come China, it doesn't matter, we will hold a living show on facebook.
Date: December 12th
Time: 10:00AM~12:00AM, Beijing time
Living site: Directly search"GBOS LASER" on facebook
We look forward to your watching!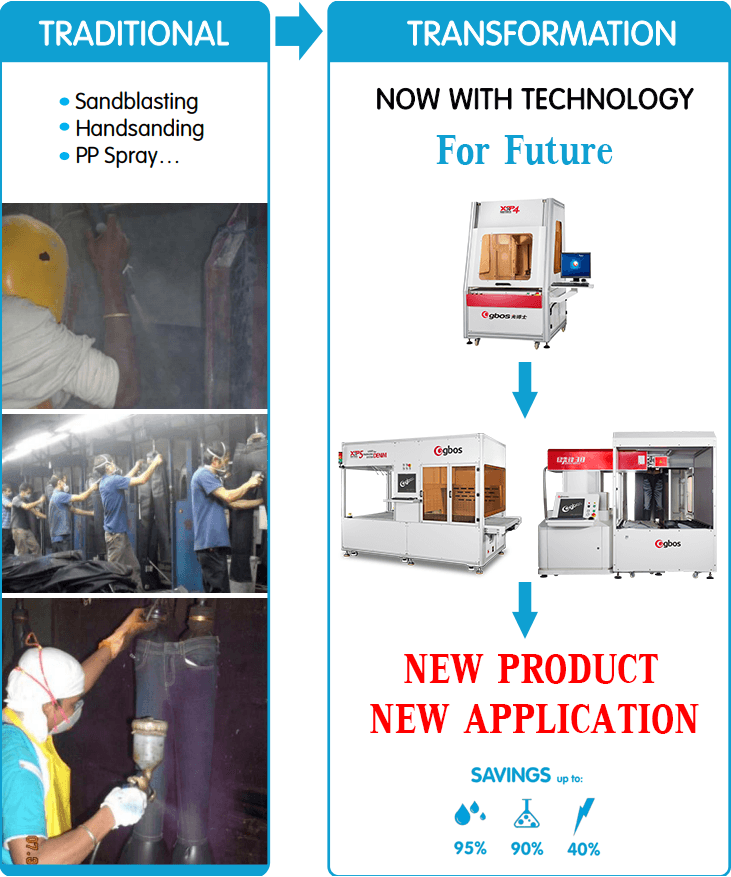 As you know, traditional craftmanship with cat whisker, grinding, PP spray, sandblasting, handsanding, damage effects is complex, it requires a high cost of manual labor and it will be environmental pollution, low efficiency, etc. What's more, it has limitations on designing different kinds of styles, and has bad effects…Also, the process of making a pair of jeans is time-honored—it's also time-consuming.
So, how to solve this problem?
GBOS LASER, provide you a set of solution for denim jeans artcraft!
We have used lastest laser technology on denim in last past years, it graetly save labor cost, and reduce harm to labors, environmentally friendly, etc. 
But this year, GBOS R & D new innovative sustainable technologies and innovations, we are the only one manufacture in Asia for this technology, and the Asia leading of this kind of innovation.
Advantages: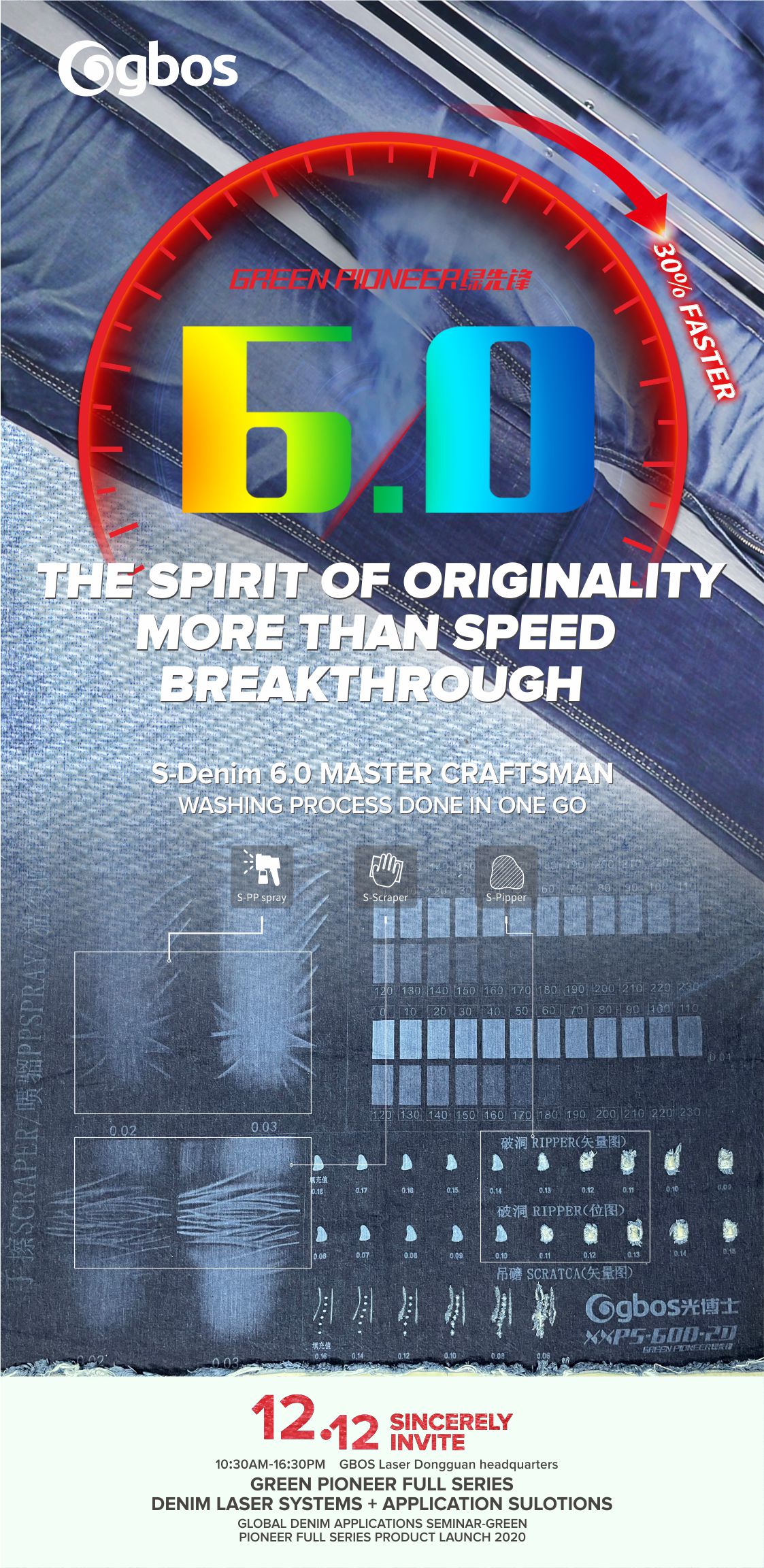 More real effects.
Personalization.
Enhance industrial productivity.
Reduce water consumption.
…
More advantages waiting for you on our living show! China Time: 10:00AM, December 12th. 
GBOS team sincerely invite you to watch! Give youself a chance to know more about this sustainable technology.