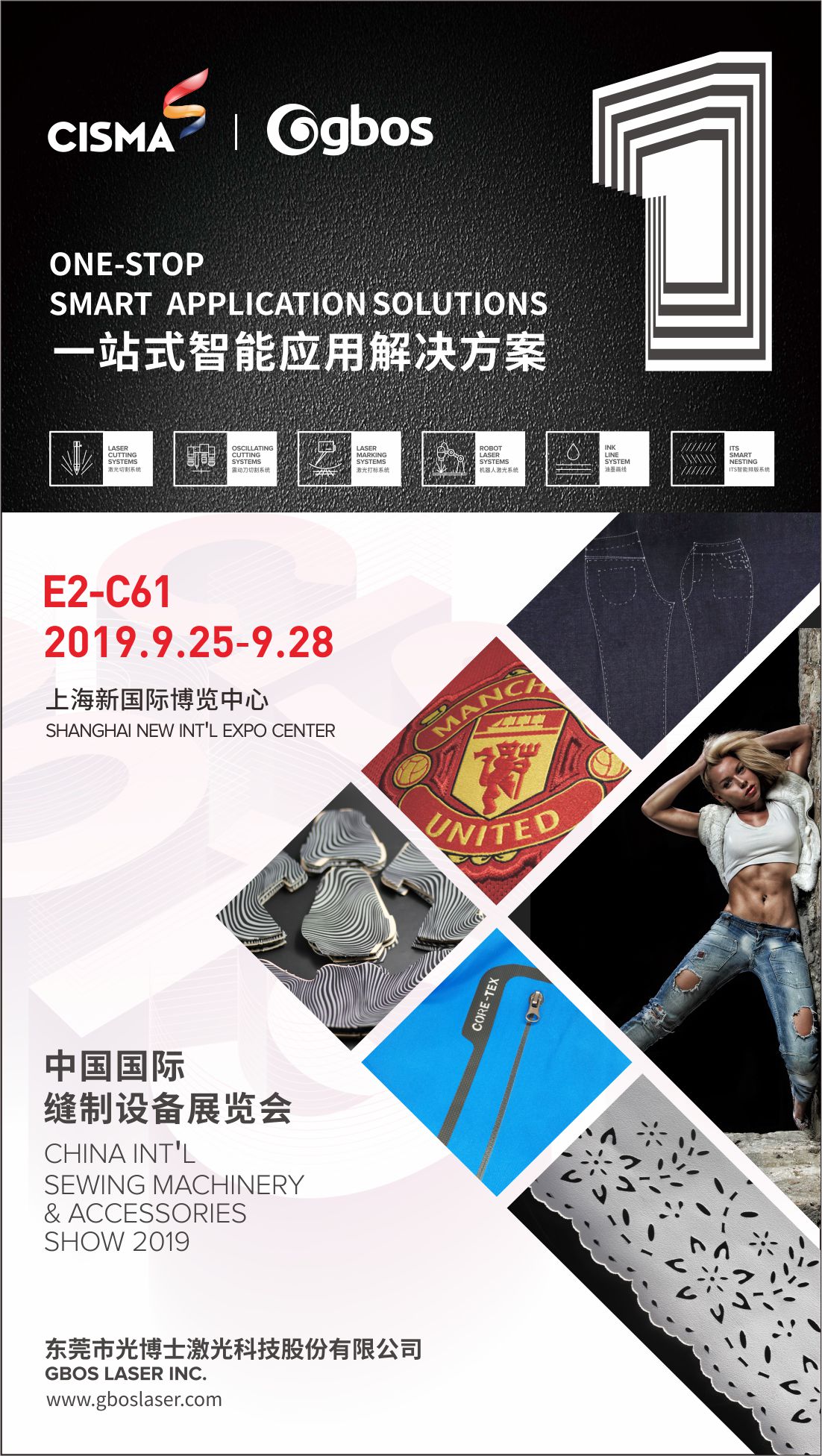 China International Sewing Machinery & Accessories Show (CISMA 2019) is very largest professional sewing machinery show in the world which will be held from Sept.25-28, 2019,at Shanghai New Int'l Expo Center. The theme of CISMA 2019 is "Smart Sewing Factory – Technologies and Solutions". Sewing machinery industry is a typical equipment manufacturing industry and technological innovation is the original driving force for the development of the industry.
 
 
Booth information:
Exhibition: China International Sewing Machinery & Accessories Show (CISMA 2019)
Booth number: E2-C61
Time: Sept.25-28, 2019
Area: 120㎡
Venue: Shanghai New International Expo Centre, Century Park, Pudong, China
 
GBOS LASER has always been focusing on smart laser cutting & marking solutions for Garment/Garment Accessories/Denim Wash industries.
One-stop solutions for Apparel industry will be show on CISMA which can helps you increase quality and productivity, and meanwhile reduce your labor cost.
 
Exhibition equipment 


XXP3 laser marking system, Integrated for both cutting & engraving & perforating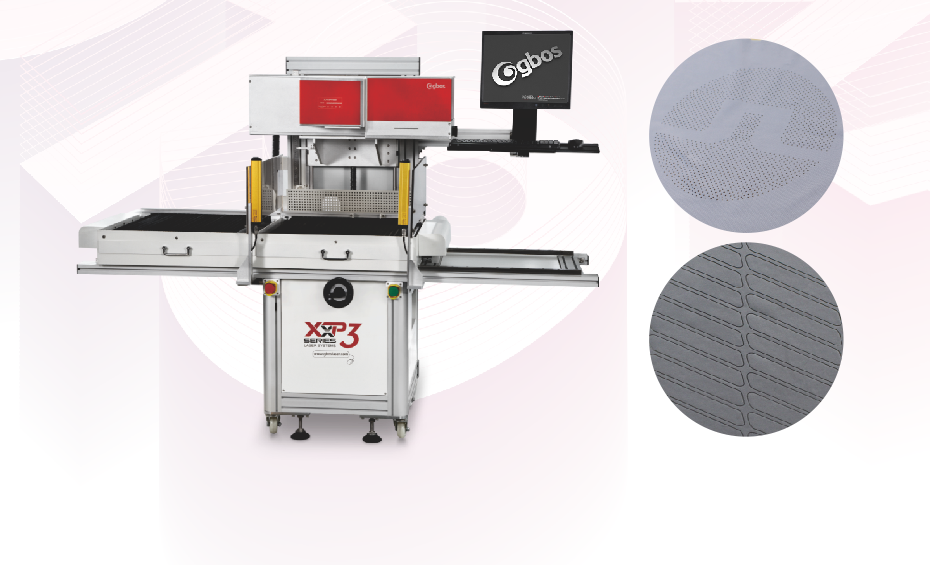 ✓Super fast perforating air hole for fabric (High efficient perforating, 300 holes per second)
✓Kiss-cut cutting for heat transfer label
✓Super fast fabric marking
  
XXP5-600-2D the fifth generation of smart denim washing system


 ✓Exhaust system
✓Automatic feeding system
✓Red light positioning system
✓Projector positioning system
✓Portable projector positioning system
✓Multi application, integrated system (cat whiskers, scrapping, destroy, grinding, full prints)

 
S series laser system for cutting seamless bonding & label.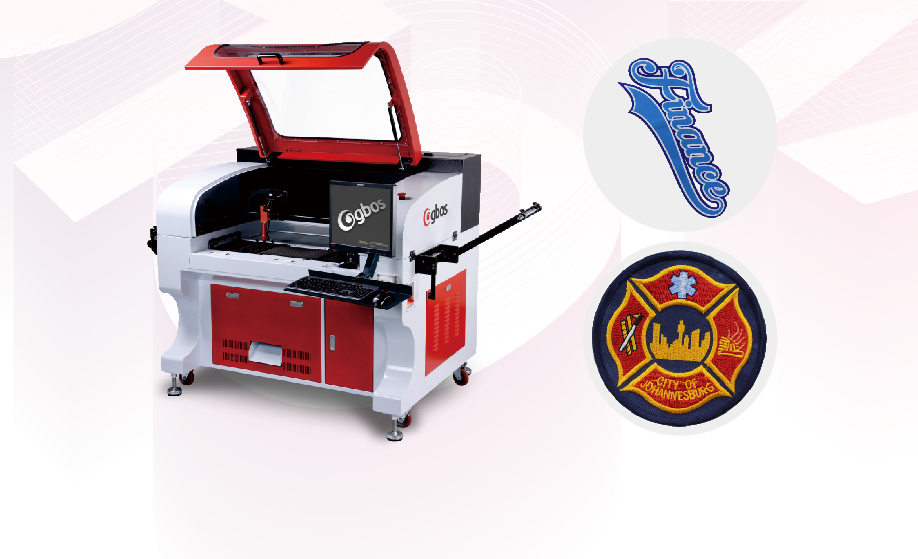 ✓Camera positioning cutting system
✓ Double working table, Cut off and feeding system
✓ Any angle cutting & One time cutting multi patterns.
✓ Automatically identifying the defective products.
 
 
 
SCCD digital cutting system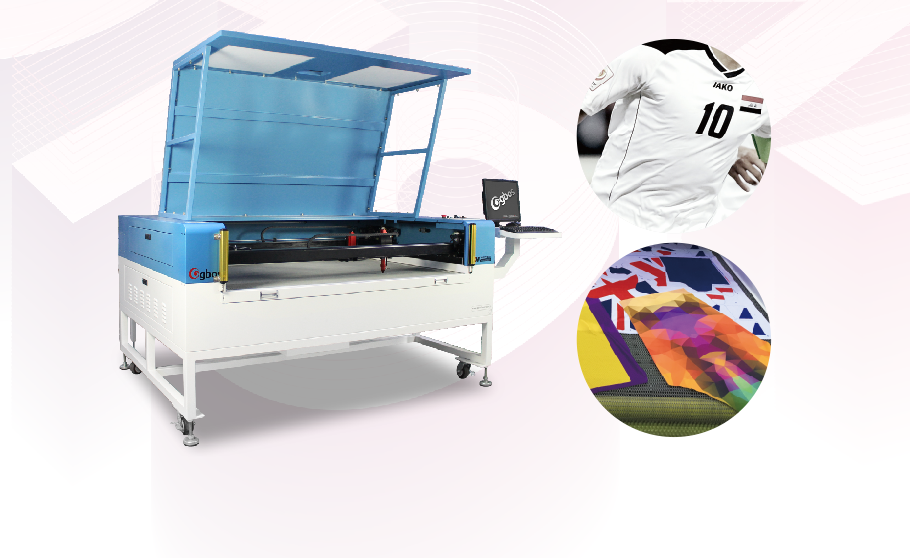 ✓Super camera smart visual-reading system
✓ Auto-feeding system
✓ Nesting system, saving material & auto counting
✓ IOT system (machine remote connection & control by man)
 
 
Multi-layer Oscillating knife cutting machine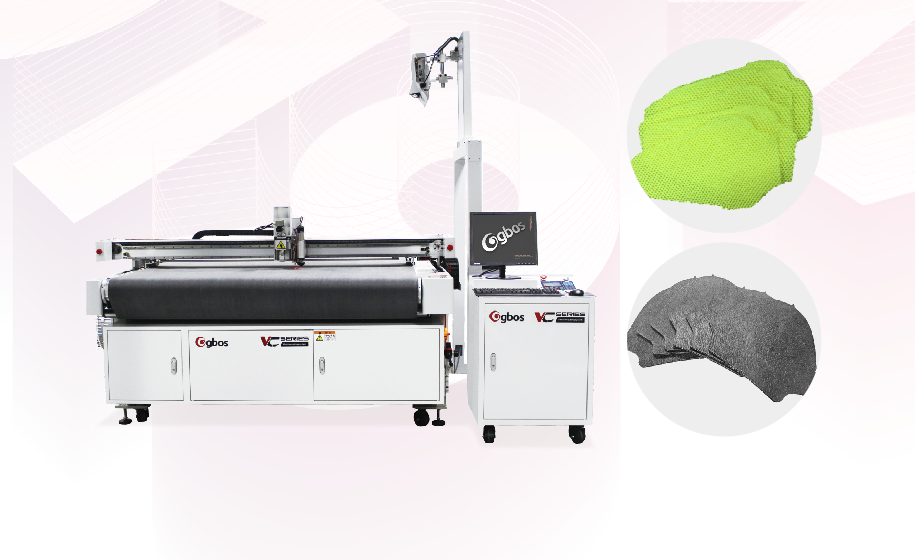 ✓Automatic feeding, gripping feed system
✓Projector preview and position- Convenient, fast.
✓Smart nesting-Save materials, high speed
✓No need Die-cut blade
 

GBOS is proud to be your partner for INDUSTRY 4.0!
 
GBOS Looking forward to you.