The Saigon Fabric and Garment Accessories Expo 2022 in Vietnam came to a successful conclusion. It is reported that attracted nearly 20,000 visitors to the event for networking and learning. GBOS is also bringing its latest innovative process solutions to empower the textile industry at the show.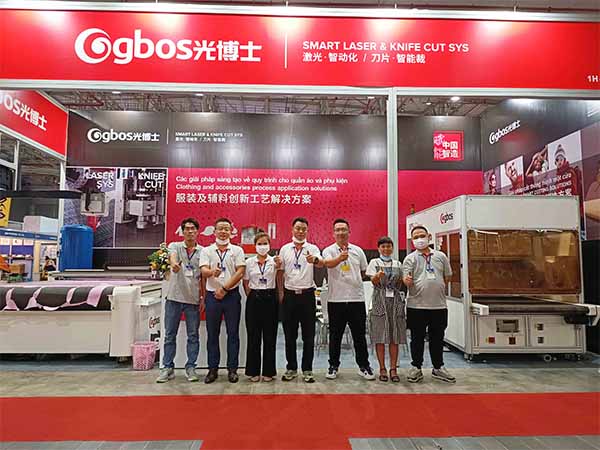 GBOS, as an intelligent equipment service provider with 17 years of experience in manufacturing non-metallic flexible materials, has provided over 2,000+ application solutions and served over 30,000+ global users by focusing on one-stop smart cutting R&D and innovation. We exhibited at Vietnam Saigon 2022 with our
"

VisionScan High Speed Laser Cutting Machine", "Multifunctional Intelligent Oscillating Knife Cutting System" and "One-Stop Denim Laser Dry Process".
 With its disverse, innovative processed and digital transformation technologies, it attracted many exhibitors to stop by for exchanges and learning. 
The 
GBOS VisionScan high speed laser cutting machine (XXP3.2-180-CCD) 
is a particular highlight. It is much sought after and consulted for its high speed galvo system and its multifunctional integration (engraving, cutting, punching, marking and layering all in one). Thanks to its advantage of high precision and high speed cutting, it is able to handle different types of logo materials such as sheet heat transfers (full/kiss cut), films, woven label and other materials with ease. Its CCD vision recognition function makes it even easier for users to extract cuts along the edge.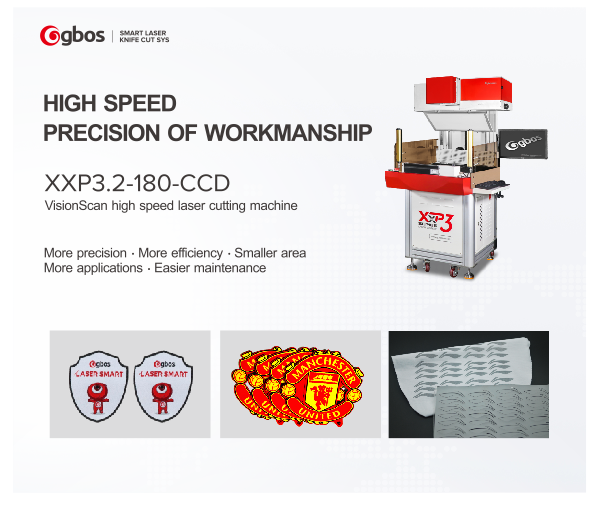 At the same time, the denim laser washing machine (XXP5-600-2D) has also received widespread attention. One denim washing machine can complete the one-stop denim laser dry process such as cat whiskers, PP scrap, grinding, damaging and fully printing, which solves the dependence of traditional denim manufacturing on manual labor. It is adapted to the S-Denim 6.0 software system developed specifically for the denim washing process and has a wide range of graphics at the touch of a button. Pay respects to traditional process with digitize, it helps the denim industry to achieve green production.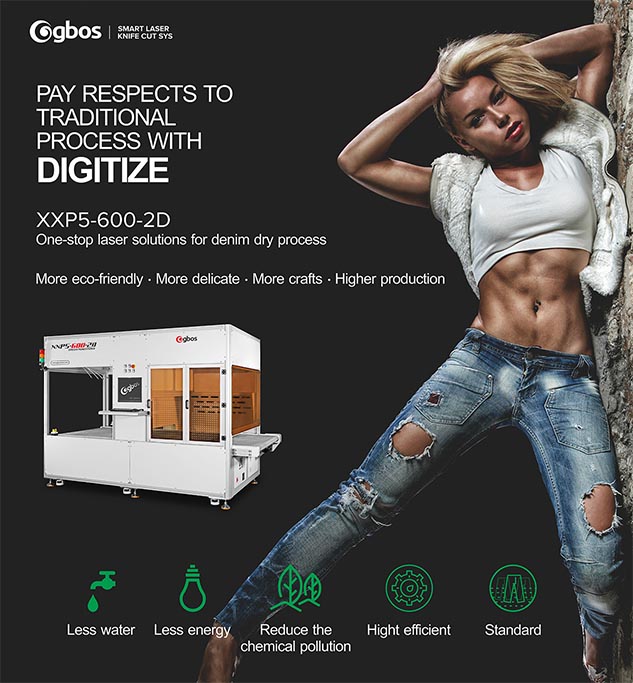 In addition to the laser process, the multifunctional multi-layer oscillating knife cutting system (VC9-1820) is also highly regarded. With the oscillating knife cutter you can digitally produce of new elastic fabrics with 15-20 layers and shorten the time-to-market by producing large or small diverse orders in a short period of time. It can also be equipped with different modules according to different needs, so that the same model can be used for different applications.
Always have insight into user needs and industry technology trends, Dedicated research and development, focused on innovation. It is the mission of GBOS to continuously provide professional technical support to the various flexible materials industries.