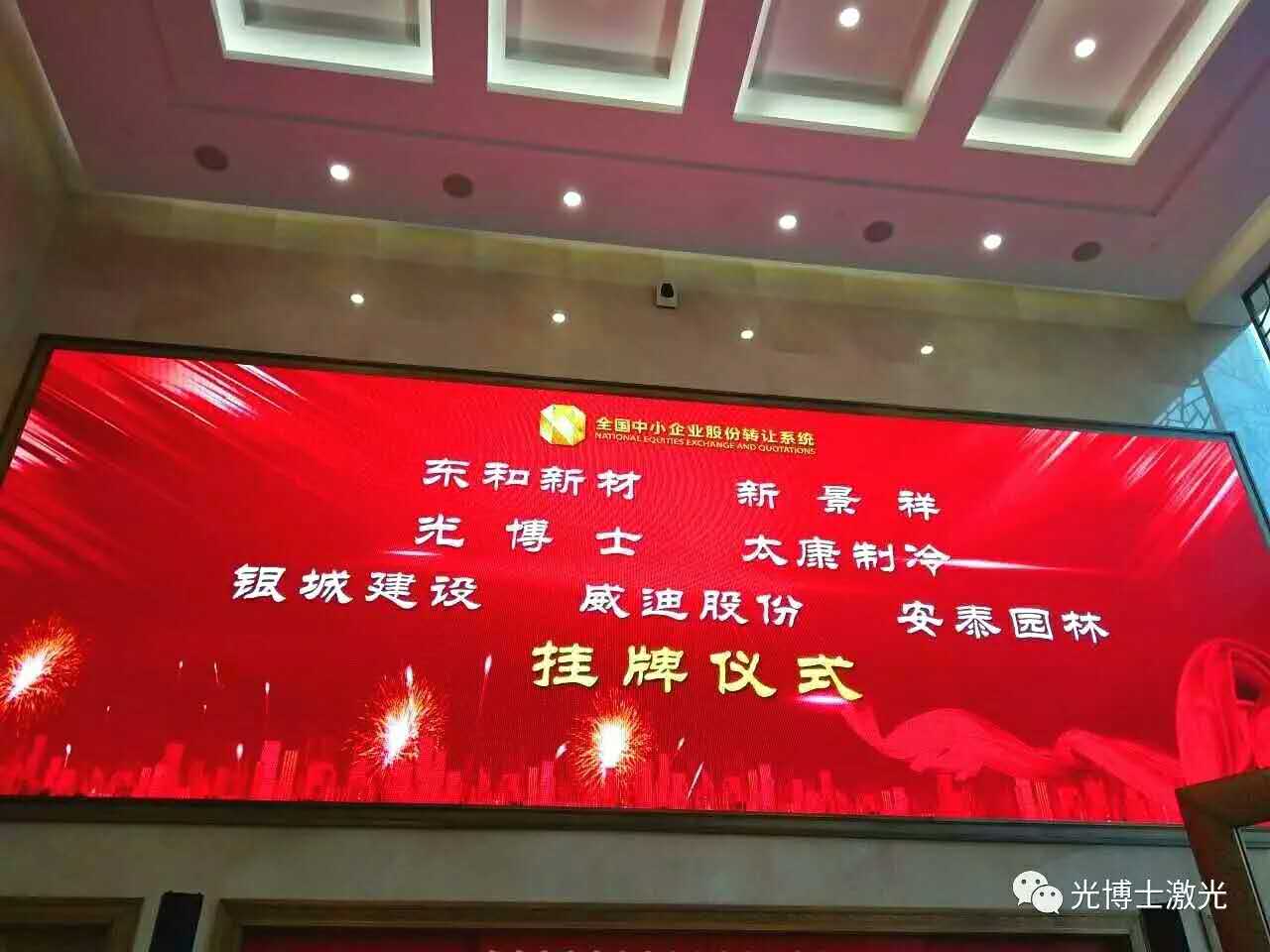 GBOS laser  Inc (stock abbreviation: GBOS, stock code: 870145) and held in February 27, 2017 in Beijing National SME stock transfer system listing ceremony.
 
In February 27th, the 2th day of the second month of the Chinese lunar calendar, known as the "dragon head", the domestic leading brand of Dongguan city intelligent laser light, laser Polytron Technologies Inc (stock abbreviation: GBOS stock code: 870145) today in the stock transfer center hall held a new three board listing ceremony.
 
Chairman Liu Wu with GBOS laser technology company director, sales manager and administrative manager jointly attended the listing ceremony, the important moment of witness GBOS laser
 
At the listing ceremony, chairman Liu made a speech as a collective listed enterprise representative. He said: "I hope GBOS laser with three new board listed as a new starting point, new opportunity, make good use of the new board of the platform to fulfill the obligations of information disclosure, strengthen scientific management, establish a good corporate brand image, with excellent performance of social return, return to shareholders and investors.
 
The leadership of the company bell photo
Thanks again, GBOS laser for struggling colleagues,
Forceful support of new and old customers, suppliers, family and friends.
Because all of you!