On November 9-10, Polaris 5th Automotive Seating Conference & Exhibition was held in Shanghai. As a top communication platform for the industry, the conference was themed as "Embracing the Intelligent and Electric Era, Seat Technology and Innovation for Quality Life", which discussed the focuses of OEMs, seat assembly factories and process equipment factories under the new situation, and presented safer, more comfortable, intelligent, and lightweight seating solutions for the industry.
GBOS, as an equipment solution provider, presented "One-stop Intelligent Cutting+ Innovative Process Solution" to the attendees, demonstrating how to integrate the digital cutting solution with the manufacturing trend and social trend to create lightweight, sustainable and comfortable automotive seats.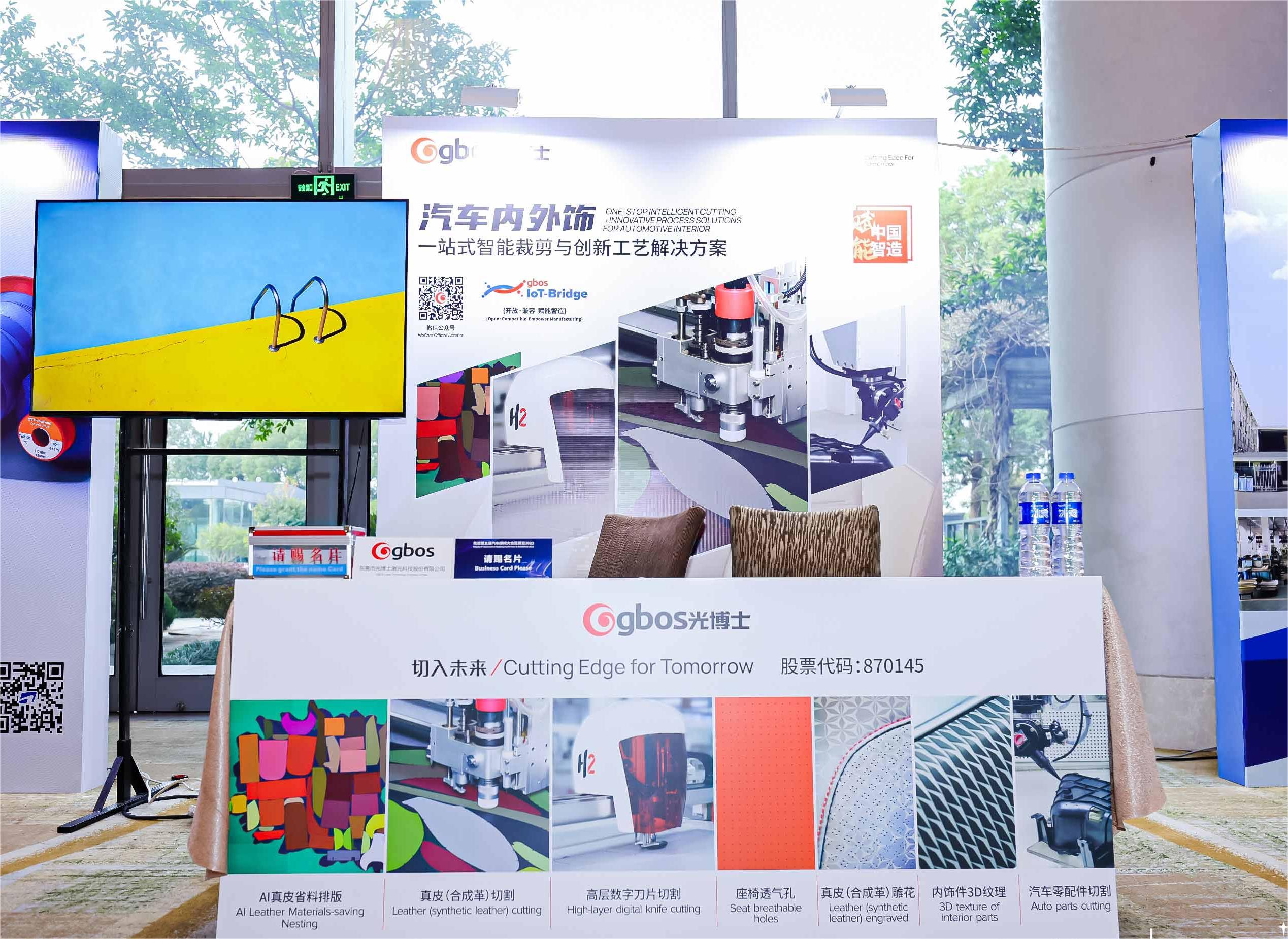 On the day of the inaugural exhibition, GBOS's self-developed software and equipment — AI VisionScan leather nesting technology, ITS5-3012, with its multiple nesting algorithms and material-saving capabilities, is comparable to the operating level of a skilled nesting master, increasing the utilization rate of leather to 85% and above! ITS5 can also be used with leather intelligent cutting machine KC3260TT*2 to realize the integrated intelligent manufacturing of automotive interiors. Meanwhile, the high-level cutting technology, H2, also provides a new way for automotive interior manufacturers to solve the problem of large-volume production.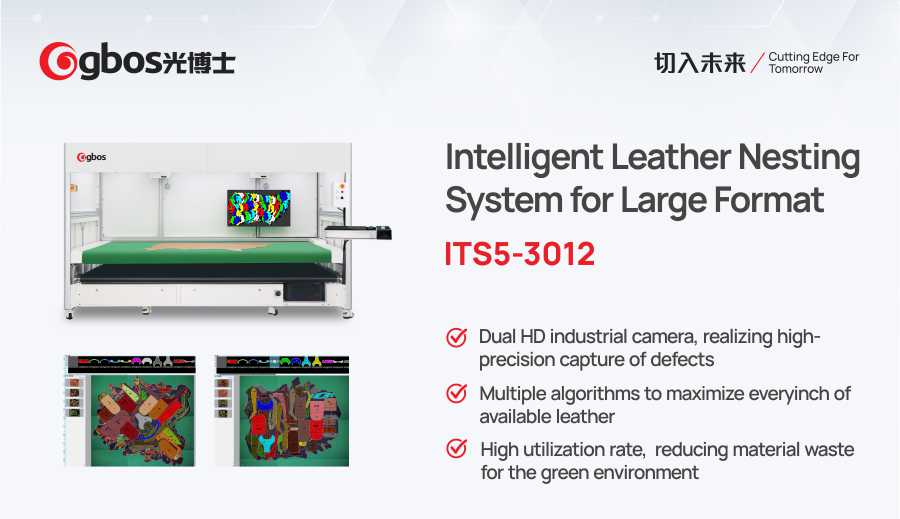 The new XXP3 series, as GBOS's ace laser cutting and marking machine, continues to play a stable role. Its three major advantages of "high speed, high precision and high innovation", as well as a number of new innovative technologies, such as laser high-speed ventilation hole process, laser engraving technology, and 3D texture personalized design process, ensure the comfort, diversity and innovation of the seats, and meet the consumer's demand for personalization.
The success of the Polaris Automotive Seating Summit provided a valuable communication platform for the intelligent development of automotive seat design. Participants generally agreed that the future of automotive seat design will pay more attention to user experience and personalized needs, which GBOS will also continue to refine and provide manufacturers with trend-setting solutions around them.