From September 25-28, 2023, China International Sewing Machinery Exhibition (CISMA 2023) was held in Shanghai. At this highly anticipated exhibition, GBOS once again shined with its digitized "One-Stop Intelligent Cutting+ Innovative Process" solution.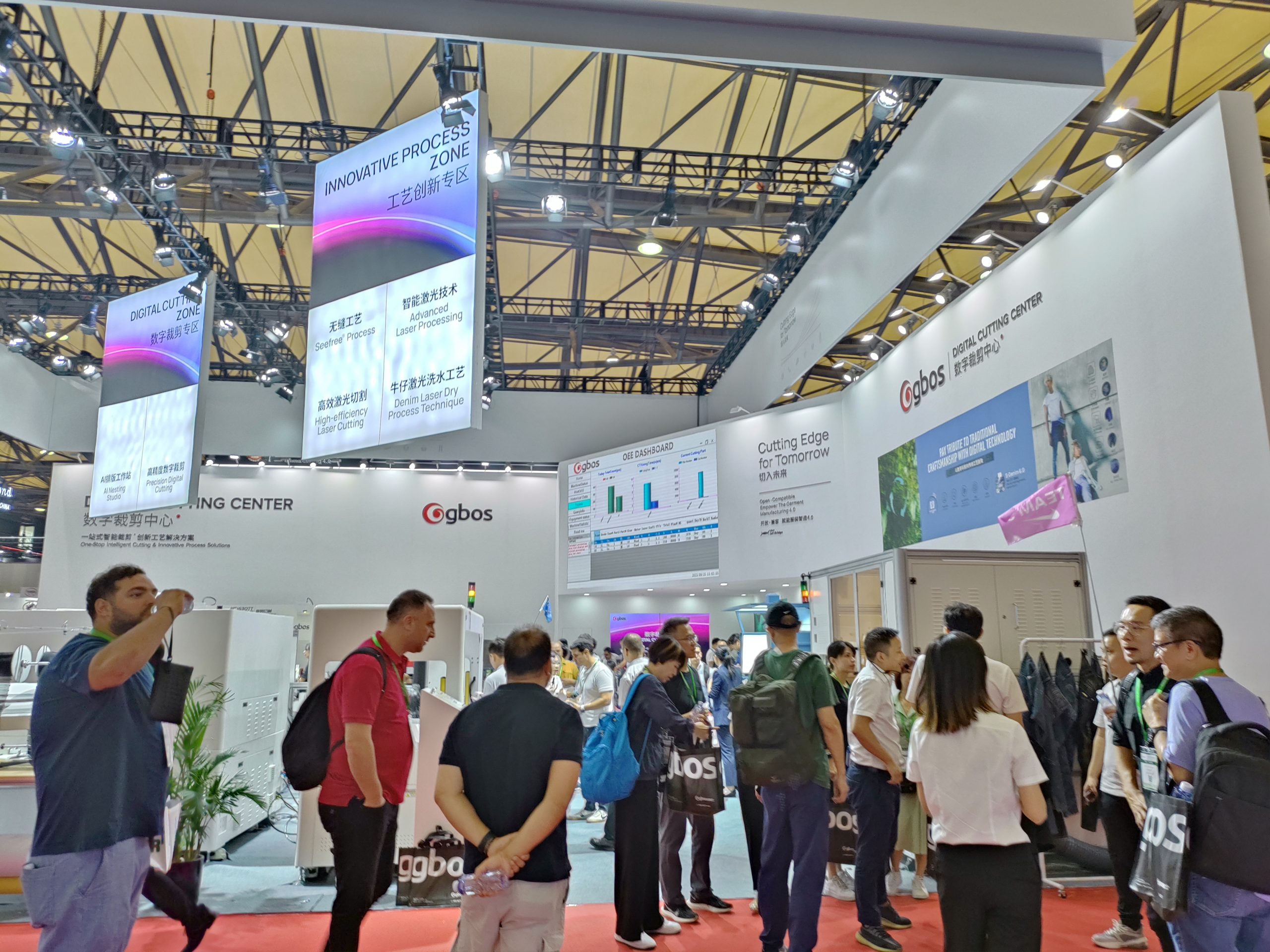 Since 2011, GBOS has been showcasing its solutions for "Digital Cutting Center" at CISMA. This period of time has seen GBOS grow and evolve, and GBOS team expand!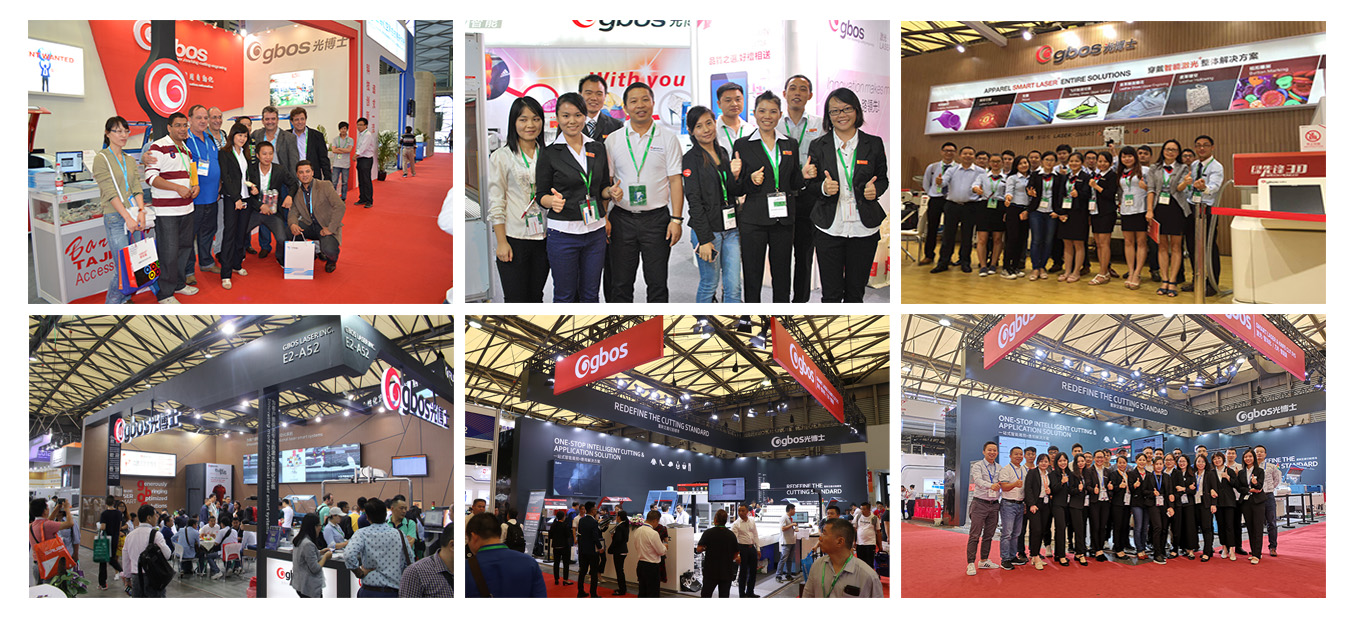 (GBOS at CISMA site in previous years)
Along the way, GBOS is like a tough oak tree, gradually expanding its roots, growing in size and thriving in the midst of difficulties and challenges, and continuing to improve its "one-stop intelligent cutting + innovative process solutions."
Today, GBOS is here as scheduled! Standing on the stage of CISMA again, with a firm goal, shouldering the mission of China's intelligent manufacturing, empowering the "Digital Cutting Center" for the textile and apparel industry!
01 Highly popular booth, attracting fans with its strength!
On the stage of CISMA 2023, the stage full of technology and design attracted many exhibitors to stop and look, and the GBOS booth shone brightly, playing a symphony of innovation and craftsmanship:
1. The three display areas: Digital Cutting Zone, Innovative Process Zone, and IoT Bridge Zone are dedicated to solving the pain points and difficulties from the customer's point of view;
2. Technicians on-site operation and demonstration of intelligent cutting and automation equipment precision process technology, real-time explanation of business personnel, performance, advantages and application of one-question, fully demonstrating the fusion of science and technology and craftsmanship.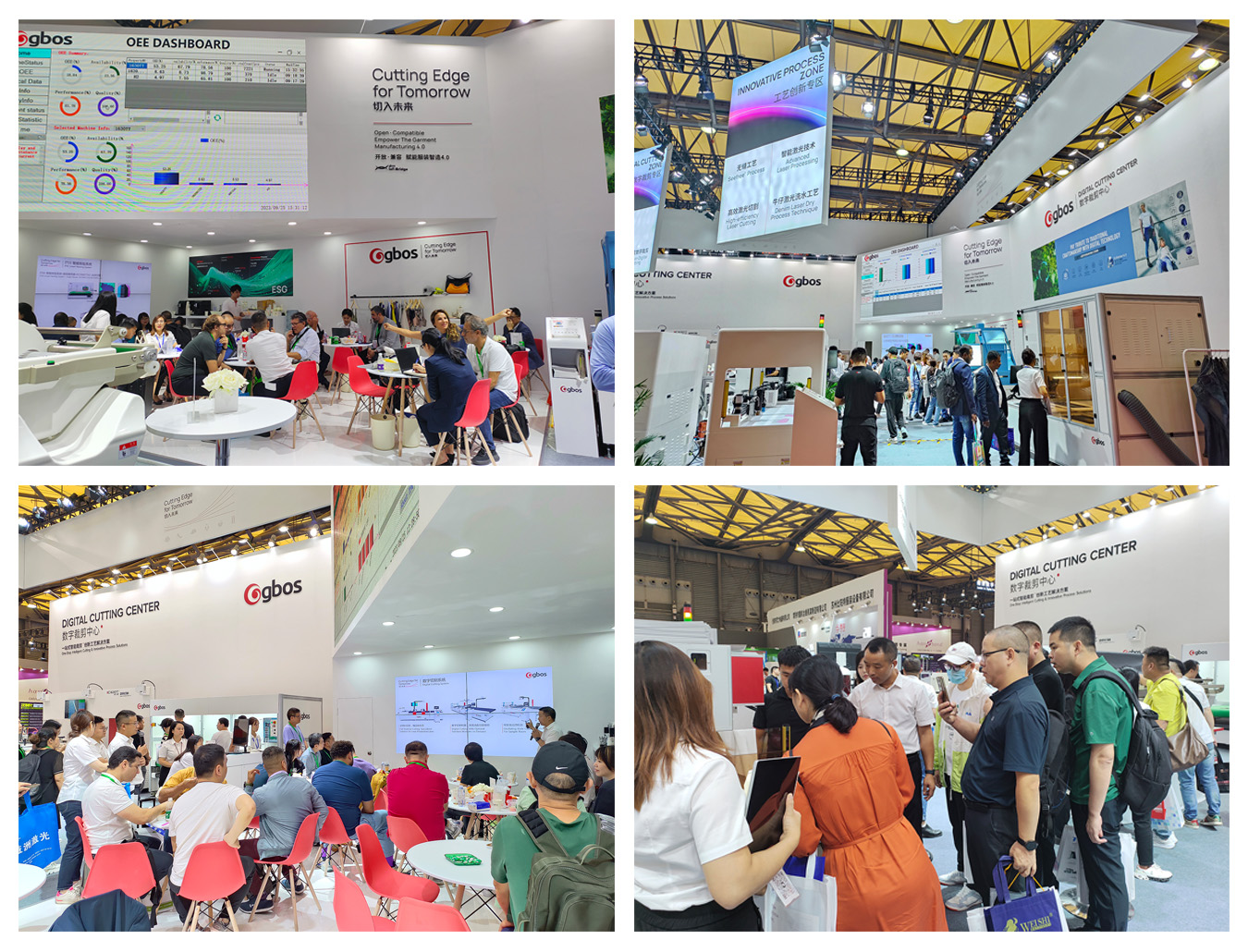 02 Idea sharing, experience upgrading!
GBOS exhibition not only displayed high technology and quality equipment, but also held a wonderful conference to share: on-site new product conference, Mr Liu introduced the new products of GBOS to customers, in-depth sharing of the latest brand concept of GBOS, with the original heart to create new life, with the mission to achieve sustained development, the construction of the digital cutting center has always been the GBOS adhere to the goal of innovation.
CISMA2023 ended perfectly, looking forward to the next meeting, let's cut into a better tomorrow with GBOS!